2021 Audi Q5 | Review & Road Test
The Audi Q5 is an incredible crossover. We love it so much, it's won several KBB Best Buy awards. Great job!
Watch here: https://youtu.be/Tdifjq-XGFs
2021 Audi Q5 // BIG REFRESH to Audi's #1 Product!
With the 2021 Audi Q5, you get a breath of fresh air. The vehicle comes with a better interior technology and a better exterior styling. Still, it's worth looking out whether the vehicle can hold off the stiff competition in the luxury vehicle segment. There are other impres...
Watch here: https://youtu.be/WBLkDTPjryo
Compared! 2019 Acura RDX vs Audi Q5 vs BMW X3 vs Volvo XC60 vs Mercedes-Benz GLC
( http://www.TFLcar.com ) We are comparing the Audi Q5 with the 2019 Acura RDX, as well as the BMW X3, Volvo XC60, and the Mercedes-Benz GLC
Watch here: https://youtu.be/EDJLrk67m9w
2017 Audi Q5 vs. 2017 Mazda CX-5
Welcome to another comparison on MotorCar Tube. Today, we're pitting the 2017 Audi Q5 against the 2017 Mazda CX-5. Listen to the facts and let's know which option you feel is a better choice Remember to rate our video and subscribe to our channel. Follow us on Twitter as wel...
Watch here: https://youtu.be/I6S9bC0CuqA
ZIP CODES - near 
91101

91104

91105

91702

91730

91761

91764

91790

91103

91709

91724

91722

91106

91791

91711

91739

91792

91723

91107

91750

91701

91748

91737

91762
CITIES near 
Pasadena
Azusa
Rancho Cucamonga
Ontario
West Covina
Chino Hills
Covina
Claremont
La Verne
Rowland Heights
The vehicle has an all-wheel-drivetrain known as quattro ultra. The drivetrain transfers energy to the front wheels under normal conditions. However, in the slippage event, it immediately redistributes half of all torque to the rear wheels. The process takes just 220 milliseconds, so you don't have to worry about stability and traction.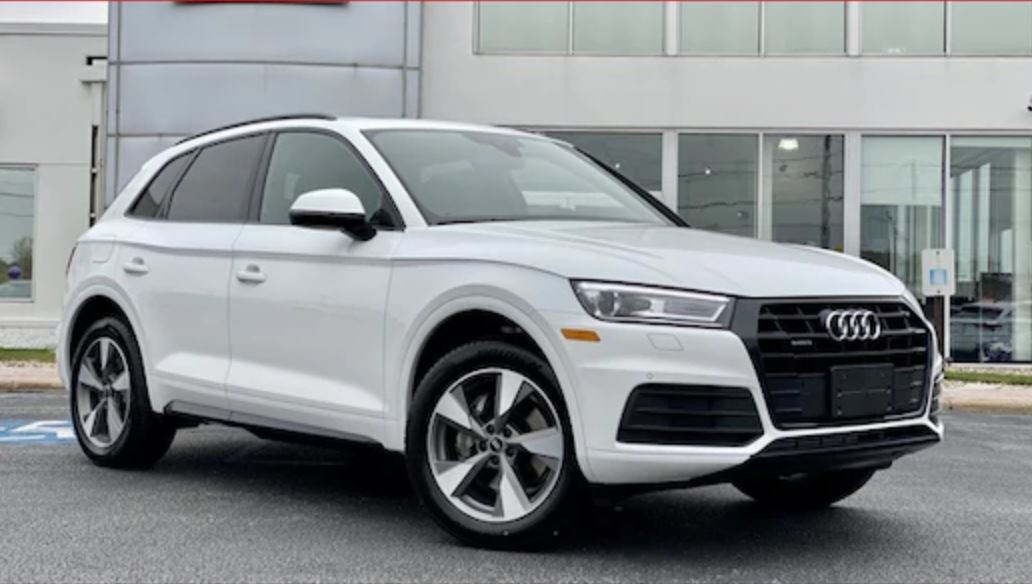 2020 Audi Q5 Premium SUV
MSRP - $47,300
7-Speed Automatic S tronic
2.0L I-4 cyl Engine
Ibis White Exterior
Stock #: V2815
Black Interior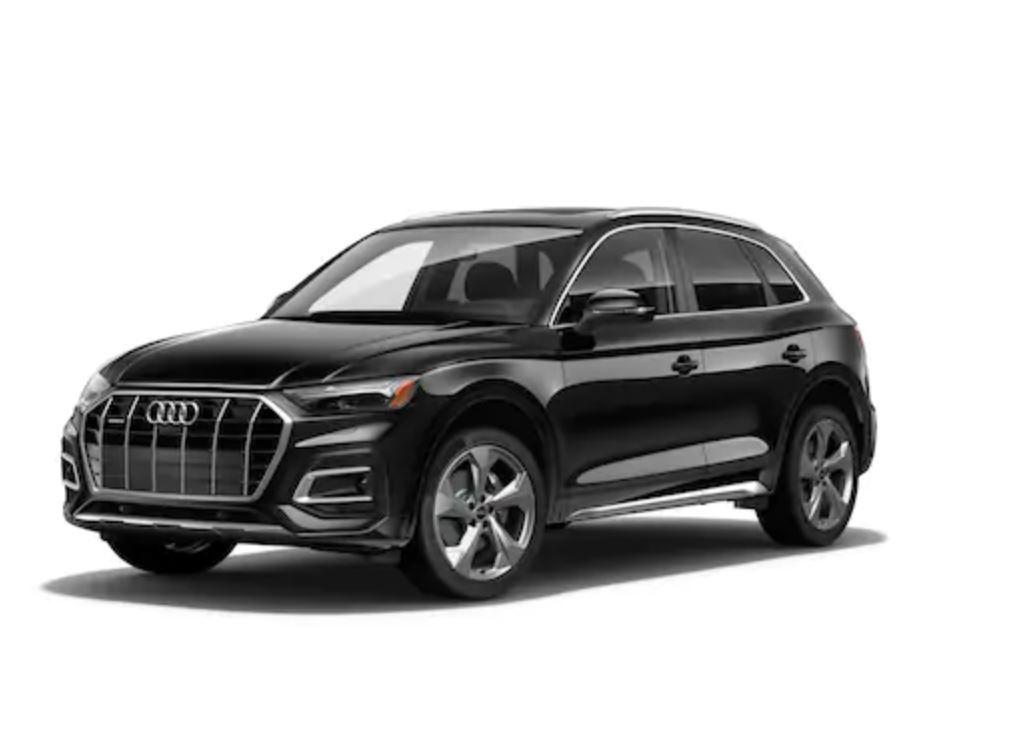 2021 Audi Q5 45 Prestige SUV
MSRP - $56,640
7-Speed Automatic S tronic
2.0L I-4 cyl Engine
Black Exterior
Stock #: V2865
Black Interior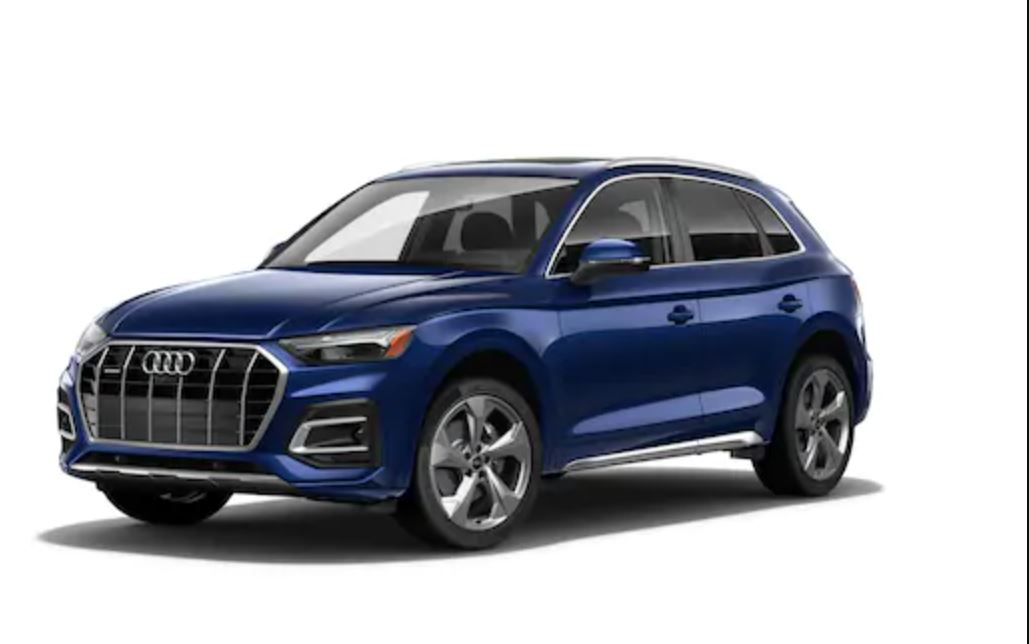 2021 Audi Q5 45 Premium Plus SUV
MSRP - $53,785
7-Speed Automatic S tronic
2.0L I-4 cyl Engine
Navarra Blue Metallic Exterior
Stock #: V2866
Rock Gray Interior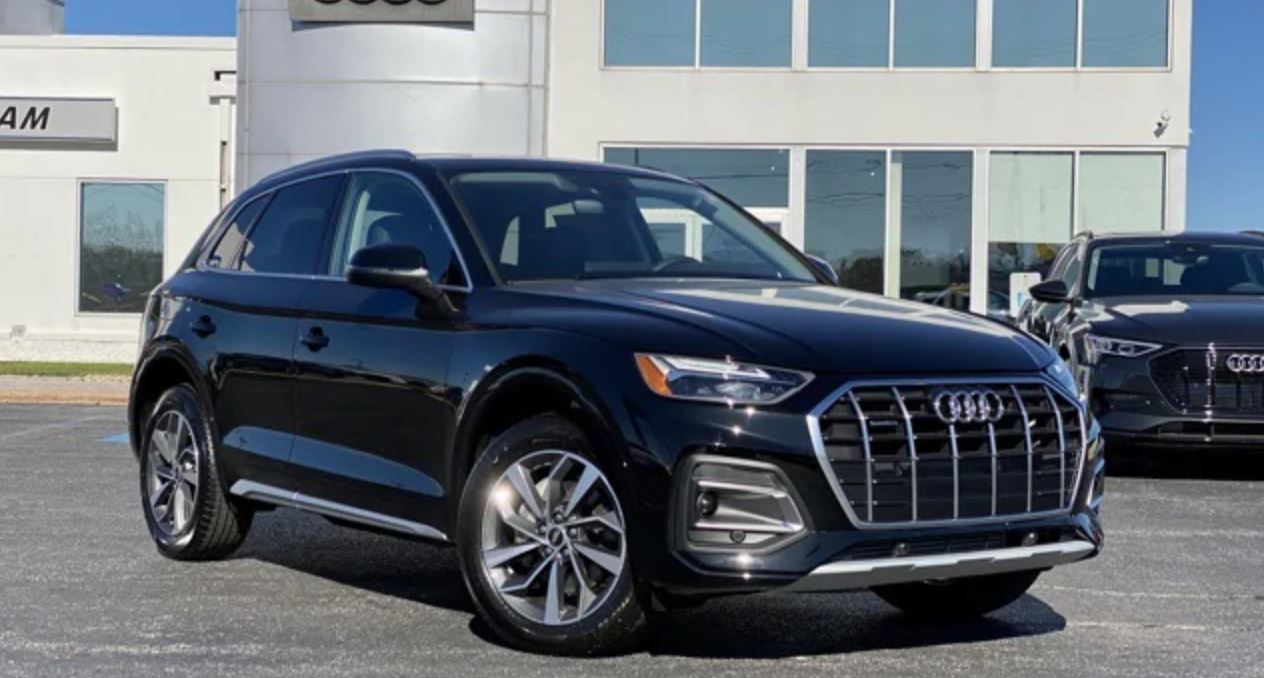 2021 Audi Q5 45 Premium SUV
MSRP - $48,340
Stock #: V2824
7-Speed Automatic S tronic
2.0L I-4 cyl Engine
AWD
Mythos Black Metallic Exterior
Frequently Asked Questions
How economical is the Q5?
According to the EPA's calculations, the Q5 has a fuel economy rated at 24 mpg for city and highway driving. This rate is significantly better than that of the four-wheel AWD option. You should also be able to get up to 28.1 mpg in terms of mixed-driving a route that measures 115 miles.
Is the Audi Q5 AWD?
Audi pairs aLl variants of the Q5 with the Quattro® all-wheel drive system with ultra® technology. It doesn't matter the type of trims the vehicle comes with. In some driving conditions, the system will transfer power to the wheels most in need, allowing the car to enjoy optimal traction and stability.
Is the Audi Q5 good in snow?
Along with the Quattro® all-wheel drive, you will also get the Audi Drive Select feature. With this, you will be able to adapt various aspects of the vehicle - including throttle response, transmission shifts, and steering - to match the prevalent conditions. Combined with the Quattro® all-wheel drive feature, this component can improve your vehicle's performance on slippery, snowy floors.
What is the Audi Q5 warranty?
Audi has implemented the Audi New Vehicle Limited Warranty with the Q5. Under this system, your vehicle is insured for four years or the first 50,000 miles traveled - whichever comes first.
About 
Audi of West Covina

 Sales Department

At Audi West Covina, we're proud to announce that we're under new ownership and are now a part of Envision Motors. However, one thing that hasn't changed is our commitment to providing you withthe premium shopping experience that you deserve and supplying you with thesuperior product knowledge that helps you make an informed buying decision.
Get Directions to 
REVIEWS
Michael Nadzieja 
Thank you for the wonderful review and rating, Michael!
Julio De leon 
Very professional and courteous
J. Galvan 
Service department is very helpful, but if you need a courtesy car reserve it when you set up your appointment.Thanks for the 5 star review! Please let us know what we can do to make your next experience a 5 star experience.
Lexi Lliteras 
Loved it! Our Audi girl Kayla gave amazing service! And we love our new Audis!
Brenda Martinez 
James and Ted were great. Awesome deal! Could not be happier.
Audi of West Covina

 Sales Hours

Monday08:30 - 21:00

Tuesday08:30 - 21:00

Wednesday08:30 - 21:00

Thursday08:30 - 21:00

Friday08:30 - 21:00

Saturday08:30 - 21:00

Sunday10:00 - 20:00
Audi Q5 near Azusa
 | 
Audi Q5 near Chino Hills
 | 
Audi Q5 near Claremont
 | 
Audi Q5 near Covina
 | 
Audi Q5 near La-Verne
 | 
Audi Q5 near Ontario
 | 
Audi Q5 near Pasadena
 | 
Audi Q5 near Rancho Cucamonga
 | 
Audi Q5 near Rowland Heights
 | 
Audi Q5 near West Covina
Audi Q5 near Azusa
 | 
Audi Q5 near Chino Hills
 | 
Audi Q5 near Claremont
 | 
Audi Q5 near Covina
 | 
Audi Q5 near La-Verne
 | 
Audi Q5 near Ontario
 | 
Audi Q5 near Pasadena
 | 
Audi Q5 near Rancho Cucamonga
 | 
Audi Q5 near Rowland Heights
 | 
Audi Q5 near West Covina