Overview for the 2021 Audi A4 It's convenient to believe that SUVs have already saturated Australia's new car segment, but a deeper look into the figures brings several unexpected results to some brands.
Watch here: https://youtu.be/nPOMGhEpusg
First Drive CarWale Review: Luxury Brand Car Clash Between the 2021 Audi A4, BMW 3 Series, and Mercedes C Class What does the new 2021 Audi A4 bring in the table and what makes it better than the BMW 3 Series, Mercedes C Class, and Jaguar XE? Watch Abhishek Nigam reveals A4's capacities under different conditions and how it performs.
Watch here: https://youtu.be/vlA6VI2EHZQ
The Lexus IS, the BMW 3 Series, or the Audi A4? If you are searching for a sedans for the year 2021, these are your top three options for the EV cars.
Watch here: https://youtu.be/xO_sE6omR4Y
ZIP CODES - near 
91103

91107

91702

91722

91730

91750

91791

91792

91739

91748

91104

91737

91711

91101

91762

91105

91106

91723

91764

91761

91709

91701

91724
CITIES near 
Pasadena
Azusa
Covina
Rancho Cucamonga
La Verne
West Covina
Rowland Heights
Claremont
Ontario
Chino Hills
The Audi latest model, A4, has been founded over five generations and is predicated on the Group B of the Volkswagen platform.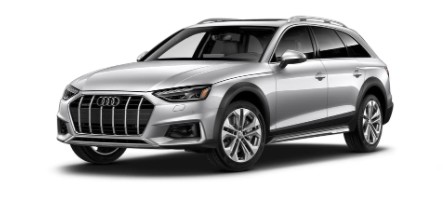 Audi A4 Allroad
The Audi A4 Allroad is purchasable at the starting price of $44,600.*
For the adventurous and limitless, the Audi A4 Allroad's smart technology will keep you on the safe roads.
Audi A4 Sedan
You can own an Audi A4 Sedan at the tarting of $39,100.*
The Audi A4 breaks the conventional by combining the classic and model technologies.
Frequently Asked Questions
Is the Audi A4 a reliable vehicle?
According to the Consumer Reports, the 2020 Audi A4 proves to be a reliable car as it consistently ranked as the best with an excellent score of 88. So is the Audi A4 reliable? Yes, the most reliable in the new luxury compact car category with a predicted reliability rating of 5.
Is the maintenance of an Audi A4 expensive?
An Audi A4 owner has to spend between $80 to $3926 for the car's maintenance and repairs. In average, maintenance for A4 costs around $300.
Is the Audi A4 considered as a race car?
The Audi A4 can be categorized as a valuable sports car because of its sleek exterior and interior but can fall short due to the following factors: a turbocharged 4-cylinder engine can generate up to 211 hp, and a 258 pounds-feet of torque.
What is the weight of the Audi A4?
The Audi A4 is 2,165 kilos heavy.
About 
Audi of West Covina

 Sales Department

At Audi West Covina, we're proud to announce that we're under new ownership and are now a part of Envision Motors. However, one thing that hasn't changed is our commitment to providing you with the premium shopping experience that you deserve and supplying you with the superior product knowledge that helps you make an informed buying decision.
REVIEWS
from our West Covina Customers
Tiffany Leonard 
Shane gave us a great test drive.Tiffany, Thank you for sharing your feedback with us! We are so glad to hear that you had an excellent test drive with Shane! Thanks again, Penske Audi West Covina
Diana Moreno 
The entire team at West Covina Audi are great from a service perspective. They are always keeping me and my husband (Hector.M) abreast on the status of our Audi cars when we bring them for service. We have purchased 4 Audi vehicles from them. They treat us like family.
Junqi Qian 
Junqi, If there is anything in particular that made you feel service was poorly delivered, please feel free to reach out to our Sales Manager, Tony Peng, at penskeaudiofwestcovina@gmail.com. We appreciate your honest feedback and look forward to turning around your experience! Sincerely, Penske Audi West Covina
MOON BAD 
(Translated by Google) well (Original) 很好
Thomas Ezell 
Thomas, Thanks so much for taking the time to review our dealership! We're delighted your experience was a positive one and hope you'll visit us again in the future! Best wishes, Penske Audi West Covina
Audi of West Covina

 Sales Hours

Monday08:30 - 21:00

Tuesday08:30 - 21:00

Wednesday08:30 - 21:00

Thursday08:30 - 21:00

Friday08:30 - 21:00

Saturday08:30 - 21:00

Sunday10:00 - 20:00
Audi A4 near Azusa
 | 
Audi A4 near Chino Hills
 | 
Audi A4 near Claremont
 | 
Audi A4 near Covina
 | 
Audi A4 near La-Verne
 | 
Audi A4 near Ontario
 | 
Audi A4 near Pasadena
 | 
Audi A4 near Rancho Cucamonga
 | 
Audi A4 near Rowland Heights
 | 
Audi A4 near West Covina