Review: 2021 Audi A4 45 TFSI Audi A4 is just like any sedan of the same range, but more fun. The children fits in the car too, which is more fun!
Watch here: https://youtu.be/eVlvfo5IjlE
The Review for 2020 Audi A4: Is it the leading extravagant car? The 2020 Audi A4 has recently been redesigned to incorporate a lot of modern technologies and classic design features. How will the A4 compare to other luxury sedan in terms of pricing and performance? Should you buy one? Find out in this review and test run video.
Watch here: https://youtu.be/DnL1DAVNnZQ
Team GB' Joel Fearon of Emerald House of Cars Car Comparison: German luxury cars Audi A4 against BMW 3 Series, which sedan performs better?
Watch here: https://youtu.be/a6QB2o1aqNQ
ZIP CODES - near 
91103

91107

91723

91724

91739

91748

91750

91790

91791

91101

91764

91711

91792

91106

91737

91762

91761

91104

91722

91701

91702

91105

91730

91709
CITIES near 
Pasadena
Covina
Rancho Cucamonga
Rowland Heights
La Verne
West Covina
Ontario
Claremont
Azusa
Chino Hills
The Audi latest model, A4, has been founded over five generations and is predicated on the Group B of the Volkswagen platform.
Audi A4 Sedan
You can own an Audi A4 Sedan at the tarting of $39,100.*
The Audi A4 breaks the conventional by combining the classic and model technologies.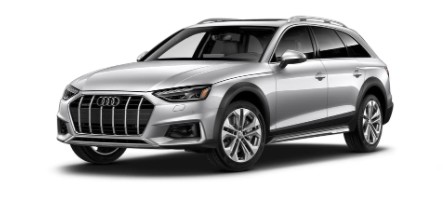 Audi A4 Allroad
The Audi A4 Allroad is purchasable at the starting price of $44,600.*
For the adventurous and limitless, the Audi A4 Allroad's smart technology will keep you on the safe roads.
Frequently Asked Questions
Is the Audi A4 a reliable vehicle?
According to the Consumer Reports, the 2020 Audi A4 proves to be a reliable car as it consistently ranked as the best with an excellent score of 88. So is the Audi A4 reliable? Yes, the most reliable in the new luxury compact car category with a predicted reliability rating of 5.
What is Audi A4's mileage?
For this model of Audi, the A4 has a mileage of 17.42 kmpl.
What is the fuel tank capacity of an Audi A4?
For year models 2016 to 2019 Audi A4, the fuel tank size measures 63 litres. The luxury automaker Audi released a luxurious and state of the art sedan, the A4 with a fuel tank capacity of 63 litres. The Audi A4 3.0 TDI Quattro version of this sedan comes with a slightly lower fuel tank capacity of sixty one litres.
Are there other Audi A4 variations?
The 2021 Audi A4 Standard A4 models are bundled with one of the two four-cylinder engines. On the higher-end range, the performance-enhanced S4 Premium, Premium Plus, and Prestige come with a V6 engine.
About 
Audi of West Covina

 Sales Department

At Audi West Covina, we're proud to announce that we're under new ownership and are now a part of Envision Motors. However, one thing that hasn't changed is our commitment to providing you with the premium shopping experience that you deserve and supplying you with the superior product knowledge that helps you make an informed buying decision.
REVIEWS
from our Ontario Customers
Rebeca Brown 
The salesperson has been very dedicated to get me in the car that I wanted.She succeeded against all odds. At all times she was courteous and professional. A very positive experience.Rebeca, Thank you so much for taking the time to share your experience with us. We love to hear when our guests have a great visit to our dealership! We are always here to help with any of your automotive needs. Thanks again, Tony Peng Sales Manager Penske Audi West Covina
Daniel V 
Had been shopping around for an Audi A4 for a bit and was between Audi West Covina and another location in Fontana. I was called by Audi Specialist Davide Gilberti and we set up a time to meet. Not only did he meet me outside but had the exact car I came to see ready for a test drive. He was knowledgeable and helpful in the car tour and explanation of services. I decided to purchase an Audi A4 and the negotiation process was easy because the dealership wanted to offer me as many benefits as possible while not impacting cost or keeping it very low. As we waited for financing Davide ensured I was comfortable and had anything I needed as you'd expect from a luxury car dealer. The sales managers Te-Hao Chiu and Nemer Sarriedine were exceptionally awesome and helpful and oversaw the deal exactly as I had expected. Ray Eldenaf, the Finance Manager, called me the next day and let me know there was a minor problem with my deal but that's only because he found a way for me to save more. I came back and received an even better offer. My key fob battery was low and the team helped me get a replacement battery with no problems. Chris, in the parts department helped me and was fast and knowledgeable to the battery I needed. All in all I had a great experience at Audi West Covina (Envision Motors). I would highly recommend this team.
Ellen Bell 
I love my Audi Q7 and I love Penske Audi in West Covina even more! Fortunately, my car isn't in the shop very often. But when I need regular maintenance, the service department is amazingly fast. This is a dealership that continues to follow through for you, even after you've purchased your car.Ellen, Thank you for the excellent review of our dealership! We are so delighted to know that you value our service department. We hope that you are enjoying your Audi Q7 and look forward to your next visit. Best, Penske Audi West Covina
Alex Baltodano 
Very nice salespeople Joseph Hernandez
Christophe Convert 
Hey Christpher, We're thrilled you had a 5 star experience with us! Thanks for leaving a review!
Audi of West Covina

 Sales Hours

Monday08:30 - 21:00

Tuesday08:30 - 21:00

Wednesday08:30 - 21:00

Thursday08:30 - 21:00

Friday08:30 - 21:00

Saturday08:30 - 21:00

Sunday10:00 - 20:00
Audi A4 near Azusa
 | 
Audi A4 near Chino Hills
 | 
Audi A4 near Claremont
 | 
Audi A4 near Covina
 | 
Audi A4 near La-Verne
 | 
Audi A4 near Ontario
 | 
Audi A4 near Pasadena
 | 
Audi A4 near Rancho Cucamonga
 | 
Audi A4 near Rowland Heights
 | 
Audi A4 near West Covina