Should You Own One? The 2009 Audi A4 Review This is a brief rundown of the used Audi A4 with 2.0T Quattro and its performance after 100k miles of use. I showcased all the remarkable features of this sedan, possible problems and how to resolve it when you decide to purchase one.
Watch here: https://youtu.be/gxl1BGoyyLU
Review: 2021 Audi A4 45 TFSI Audi A4 is just like any sedan of the same range, but more fun. The children fits in the car too, which is more fun!
Watch here: https://youtu.be/eVlvfo5IjlE
The Battle of 2021 Luxury Sedans: BMW 330i against 2021 Audi A4 Review Find out the results of test drive and review of the new 2021 BMW 330i and Audi A4. This video demonstrates the cars' features and functions like acceleration, braking, steering feel, cargo space, and other components you need to know.
Watch here: https://youtu.be/NLaulhuMpak
ZIP CODES - near 
91103

91711

91723

91724

91739

91750

91761

91790

91791

91764

91106

91762

91702

91792

91105

91104

91737

91101

91107

91709

91722

91748

91730
CITIES near 
Pasadena
Claremont
Covina
Rancho Cucamonga
La Verne
Ontario
West Covina
Azusa
Chino Hills
Rowland Heights
Since 1994, German vehicle producer and a subsidiary of Volkswagen, Audi produced and rolled into the world as a manufacturer of a range of luxurious compact cars including the A4.
Audi A4 Sedan
You can own an Audi A4 Sedan at the tarting of $39,100.*
The Audi A4 breaks the conventional by combining the classic and model technologies.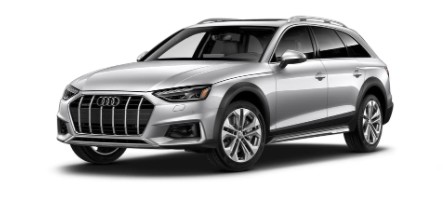 Audi A4 Allroad
The Audi A4 Allroad is purchasable at the starting price of $44,600.*
For the adventurous and limitless, the Audi A4 Allroad's smart technology will keep you on the safe roads.
Frequently Asked Questions
Is the Audi A4 a reliable vehicle?
According to the Consumer Reports, the 2020 Audi A4 proves to be a reliable car as it consistently ranked as the best with an excellent score of 88. So is the Audi A4 reliable? Yes, the most reliable in the new luxury compact car category with a predicted reliability rating of 5.
What's the top speed of the Audi A4?
The Audi A4 can achieve a top speed of 246 km/hour!
Is it worth it to purchase a used Audi A4?
An Audi A4 of four years old Audi A4 would price at around $14,000 to $20,000.
Is the Audi A4 considered as a race car?
The Audi A4 can be categorized as a valuable sports car because of its sleek exterior and interior but can fall short due to the following factors: a turbocharged 4-cylinder engine can generate up to 211 hp, and a 258 pounds-feet of torque.
About 
Audi of West Covina

 Sales Department

At Audi West Covina, we're proud to announce that we're under new ownership and are now a part of Envision Motors. However, one thing that hasn't changed is our commitment to providing you with the premium shopping experience that you deserve and supplying you with the superior product knowledge that helps you make an informed buying decision.
REVIEWS
from our Rancho Cucamonga Customers
Trevor 
Nice dealership.Thanks for the positive review Trevor! Please let us know how we can make your next experience a 5 star worthy experience.
Tze Kau Ho 
GoodTze, I am concerned to hear your visit with us did not merit 5-stars and would like to connect with you to learn more. Can you please email me at Tpeng@socalpenske.com to tell me more about what happened? Best, Tony Peng Sales Manager Penske Audi West Covina
Clifton Heaivilin 
A smooth process without stress.
Asok Agarwal 
My wife and I visited Penske Audi, West Covina and met Mr. Ken Lam, he spend great amount of time with us to explain all different features of the car after carefully understanding our requirements. He was very patient, soft spoken and knowledgeable salesperson about the car we were looking for. We stopped by at other Audi dealers nearby but salesperson satisfaction we got from Mr. Ken Lam only. He kept a good follow up throughout our shopping period and called me immediately when he received a 2014 Q5 3.0 TDI, First regretting about our choice of color then mentioned about rest of the features we were looking for. Him being too nice and polite to us so we ignored the color of our choice and bought on October 13th, 2013 in white color. If you are ready to purchase a Audi, look for Mr. Ken Lam only. Thanks to him again for ignoring his Grand Mother's Birthday Party and helped us to purchase the car. My wife and I felt too bad about him missing his Grand Mothers Birthday Party.Asok, Thank you for sharing your positive experience with us! We're glad you're enjoying your new Audi and that Ken was able to help you find your perfect car. We will be sure to pass along your kind words. Sincerely, Penske Audi West Covina
Sam C 
Thank you Kayla Abney for your extraordinary service! Looking forward to doing more business with you!
Audi of West Covina

 Sales Hours

Monday08:30 - 21:00

Tuesday08:30 - 21:00

Wednesday08:30 - 21:00

Thursday08:30 - 21:00

Friday08:30 - 21:00

Saturday08:30 - 21:00

Sunday10:00 - 20:00
Audi A4 near Azusa
 | 
Audi A4 near Chino Hills
 | 
Audi A4 near Claremont
 | 
Audi A4 near Covina
 | 
Audi A4 near La-Verne
 | 
Audi A4 near Ontario
 | 
Audi A4 near Pasadena
 | 
Audi A4 near Rancho Cucamonga
 | 
Audi A4 near Rowland Heights
 | 
Audi A4 near West Covina