ZIP CODES - near 
91103

91105

91106

91702

91724

91739

91764

91790

91792

91791

91723

91737

91762

91709

91107

91711

91101

91722

91750

91701

91104

91761

91730
CITIES near 
Pasadena
Azusa
Covina
Rancho Cucamonga
Ontario
West Covina
Chino Hills
Claremont
La Verne
By actively distributing the torque between the wheels of the rear axle where and when it's needed most, the available quattro® sport rear differential offers precise handling when cornering or accelerating through a corner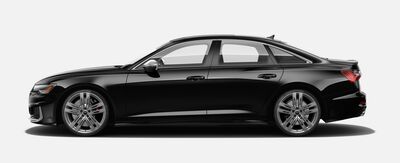 TFSI® quattro® Tiptronic®
$81,100
• Top speed: 130 mph
• Displacement (cc)/Bore and stroke (mm): 2901/84.6 x 86.0
• Engine type: 2.9-liter six-cylinder
• Max. output: 444 HP
• Max. Torque: 443 lb-ft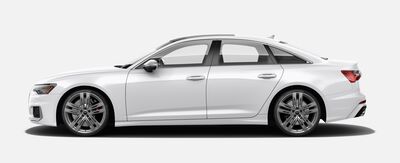 TFSI® quattro® Tiptronic®
$74,400
• Top speed: 155 mph
• Displacement (cc)/Bore and stroke (mm): 2901/84.6 x 86.0
• Engine type: 2.9-liter six-cylinder
• Max. output: 444 HP
• Max. Torque: 443 lb-ft
Frequently Asked Questions
1. How fast is the Audi s6?
This engine gave the S6 a top speed of 235 km / h (146.zero mph), and 0 to 100 km / h (62.1 mph) in 6.7 seconds, and 160 km / h (99.our mph) can be reached in 17.5 seconds.
Does Audi use a Lamborghini engine?
Some people speculated that the 5.0-liter engine used by Lamborghini is based on the same engine which Audi is using as a 4.2 liter FSI V8 for his luxury cars.
What does TFSI stand for?
Audi`s most used engine technology is named turbo fuel stratified injection (TFSI). The turbo means that the fuel is injected into the combustion chamber to produce an instant charge.
Is Audi s6 be available in AWD?
an all-wheel drive as standard.
About 
Audi of West Covina

 Sales Department

At Audi West Covina, we're proud to announce that we're under new ownership and are now a part of Envision Motors. However, one thing that hasn't changed is our commitment to providing you with the premium shopping experience that you deserve and supplying you with the superior product knowledge that helps you make an informed buying decision.
REVIEWS
from our Rowland Heights Customers
Cameron D. 
Pretty good but they aren't the speediest in getting the simple maintenance done (2 hours for an oil change? Really?) Certain sales folks are good but not all. They gave some pretty good deals so I'll rate them higher.
Brian Y. 
Pasadena, Los Angeles, CA
I had a pleasant experience at this dealership. And we all know it's not always that way! First, Davide was great in showing us the SUV's we came to see. He has a good grasp of the brand and features. I also appreciated his recommendations. Also big shout out to Te for helping me with a tricky financing situation on my side. Finally, thank you Nemer for being so easy to work with. I'm loving my new Audi and I'm happy to give my business to these guys. I'll be back when it's time to trade in!
Nemer Sarriedine 
Thank you for the 5 star rating, Nemer!
Daniel Yerkanyan 
Thank you for the 5 stars, Daniel!
Kathryn Vallejos 
This is our second car that we bought from James Gideon and will continue buying from Penske West Covina James was very helpful friendly and thoughtful thanks again Penske
Audi of West Covina

 Sales Hours

Monday08:30 - 21:00

Tuesday08:30 - 21:00

Wednesday08:30 - 21:00

Thursday08:30 - 21:00

Friday08:30 - 21:00

Saturday08:30 - 21:00

Sunday10:00 - 20:00
Audi S6 near Azusa
 | 
Audi S6 near Chino Hills
 | 
Audi S6 near Claremont
 | 
Audi S6 near Covina
 | 
Audi S6 near La-Verne
 | 
Audi S6 near Ontario
 | 
Audi S6 near Pasadena
 | 
Audi S6 near Rancho Cucamonga
 | 
Audi S6 near Rowland Heights
 | 
Audi S6 near West Covina