ZIP CODES - near 
91101

91106

91107

91701

91711

91730

91739

91748

91750

91791

91790

91764

91709

91702

91723

91724

91104

91761

91737

91722

91762

91105

91103

91792
CITIES near 
Pasadena
Rancho Cucamonga
Claremont
Rowland Heights
La Verne
West Covina
Ontario
Chino Hills
Azusa
Covina
By actively distributing the torque between the wheels of the rear axle where and when it's needed most, the available quattro® sport rear differential offers precise handling when cornering or accelerating through a corner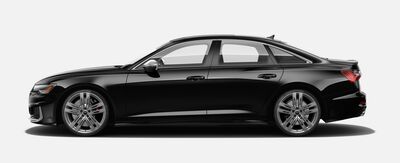 TFSI® quattro® Tiptronic®
$81,100
• Engine type: 2.9-liter six-cylinder
• Acceleration (0 - 60 mph): 4.4 seconds
• Displacement (cc)/Bore and stroke (mm): 2901/84.6 x 86.0
• Head-up display with navigation systems information
• Contour/Ambient LED interior lighting package-multicolor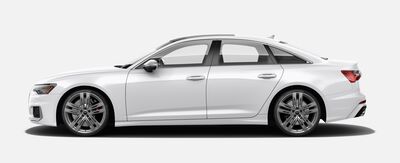 TFSI® quattro® Tiptronic®
$74,400
• Engine type: 2.9-liter six-cylinder
• Acceleration (0 - 60 mph): 4.4 seconds
• Displacement (cc)/Bore and stroke (mm): 2901/84.6 x 86.0
• Four-zone automatic climate control
• Singleframe® grille with platinum double slats
Frequently Asked Questions
2. Is the Audi s6 a worthy car?
S6 exhibits excellent performance and is also an incredible car for daily working. Road and wind noise are almost not found inside the cabin, the sports seats are ideal for covering long distances in comfort.
How many miles will an Audi A6 last?
With proper maintenance, an Audi A6 can last somewhere between 150,000 to 200,000 miles. This number is highly dependent on the good care of the car doing all the necessary maintenance and replacing the items when required or recommended by the company. Improper maintenance will result in damage to the car hence reducing the working life.
Does Audi use a Lamborghini engine?
Some people speculated that the 5.0-liter engine used by Lamborghini is based on the same engine which Audi is using as a 4.2 liter FSI V8 for his luxury cars.
1. How fast is the Audi s6?
This engine gave the S6 a top speed of 235 km / h (146.zero mph), and 0 to 100 km / h (62.1 mph) in 6.7 seconds, and 160 km / h (99.our mph) can be reached in 17.5 seconds.
About 
Audi of West Covina

 Sales Department

At Audi West Covina, we're proud to announce that we're under new ownership and are now a part of Envision Motors. However, one thing that hasn't changed is our commitment to providing you with the premium shopping experience that you deserve and supplying you with the superior product knowledge that helps you make an informed buying decision.
REVIEWS
from our 
 Customers
AA Cabinetry 
Always good service and take care of the small issues quickly. Got engine oil quickly refilled though they are very busy today!
Daniel V 
Had been shopping around for an Audi A4 for a bit and was between Audi West Covina and another location in Fontana. I was called by Audi Specialist Davide Gilberti and we set up a time to meet. Not only did he meet me outside but had the exact car I came to see ready for a test drive. He was knowledgeable and helpful in the car tour and explanation of services. I decided to purchase an Audi A4 and the negotiation process was easy because the dealership wanted to offer me as many benefits as possible while not impacting cost or keeping it very low. As we waited for financing Davide ensured I was comfortable and had anything I needed as you'd expect from a luxury car dealer. The sales managers Te-Hao Chiu and Nemer Sarriedine were exceptionally awesome and helpful and oversaw the deal exactly as I had expected. Ray Eldenaf, the Finance Manager, called me the next day and let me know there was a minor problem with my deal but that's only because he found a way for me to save more. I came back and received an even better offer. My key fob battery was low and the team helped me get a replacement battery with no problems. Chris, in the parts department helped me and was fast and knowledgeable to the battery I needed. All in all I had a great experience at Audi West Covina (Envision Motors). I would highly recommend this team.
Juan Ballez 
Greatest experience I've had shopping for a car. Ask for Shadi and he'll make sure you find the right car.
Manuel D. 
North Hollywood, Los Angeles, CA
I walked in and i was greeted by David Lee. David took his time to show us the car we were looking for, show us payment options etc.  We didnt make the closing deal the 1st day, but he followed up with me the next day to se my options and once again I came back to the dealer.    David and his manager worked hard trying to get me the loan I asked for and sure enough I walked out with the Audi RS5.!!My kids love the car and so do I. Thank you David and we will be coming back for My wife's car.
Steve Obedoza 
Audi West Covina and James Gideon have earned my future business - This has been the most hassle-free car buying experience ever. I saw a car that I liked online and within 60 seconds of receiving my inquiry, I receive an email - we went over pricing, down payment, etc - They were able to shop and get me an excellent rate for my credit situation. I drove all the way from Murrieta with hesitation but the car was perfect and all the terms were as stated. My car payment was even lower than the original quote. James demonstrated thorough knowledge of the Audi product and was very enthusiastic to show me all the features in my car. Bottom line is the prices there can't be beat and there wasn't any high pressure sales tactics. My next car will definitely be from Penske Audi and JamesSteve, Thank you so much sharing your fantastic experience with us! We were thrilled to hear that James was able to provide you with outstanding customer service and that you are happy with your purchase. We appreciate your feedback and look forward to assisting you in the future! Best, Penske Audi West Covina
Audi of West Covina

 Sales Hours

Monday08:30 - 21:00

Tuesday08:30 - 21:00

Wednesday08:30 - 21:00

Thursday08:30 - 21:00

Friday08:30 - 21:00

Saturday08:30 - 21:00

Sunday10:00 - 20:00
Audi S6 near Azusa
 | 
Audi S6 near Chino Hills
 | 
Audi S6 near Claremont
 | 
Audi S6 near Covina
 | 
Audi S6 near La-Verne
 | 
Audi S6 near Ontario
 | 
Audi S6 near Pasadena
 | 
Audi S6 near Rancho Cucamonga
 | 
Audi S6 near Rowland Heights
 | 
Audi S6 near West Covina