ZIP CODES - near 
91103

91107

91701

91702

91709

91711

91723

91724

91748

91761

91764

91722

91105

91791

91739

91104

91101

91730

91737

91750

91762

91792

91790

91106
CITIES near 
Pasadena
Rancho Cucamonga
Azusa
Chino Hills
Claremont
Covina
Rowland Heights
Ontario
West Covina
La Verne
The front and rear-wheel steering system help in providing smooth handling in corners and provides balance during lane changing at the speed on a highway. At lower speeds, the rear wheels slide inside the opposing front-wheel to lower the turning radius and at a high speed, it does the same to provide more stability.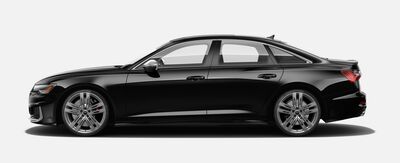 TFSI® quattro® Tiptronic®
$81,100
• Max. output: 444 HP
• Max. Torque: 443 lb-ft
• Power trunk, open/close
• Engine type: 2.9-liter six-cylinder
• Acceleration (0 - 60 mph): 4.4 seconds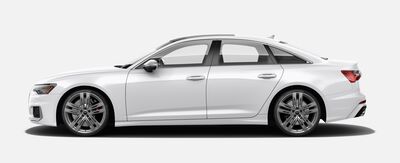 TFSI® quattro® Tiptronic®
$74,400
• Max. output: 444 HP
• Max. Torque: 443 lb-ft
• Matrix-design headlights with high-beam assist
• Engine type: 2.9-liter six-cylinder
• Acceleration (0 - 60 mph): 4.4 seconds
Frequently Asked Questions
How many miles will an Audi A6 last?
With proper maintenance, an Audi A6 can last somewhere between 150,000 to 200,000 miles. This number is highly dependent on the good care of the car doing all the necessary maintenance and replacing the items when required or recommended by the company. Improper maintenance will result in damage to the car hence reducing the working life.
Does Audi use a Lamborghini engine?
Some people speculated that the 5.0-liter engine used by Lamborghini is based on the same engine which Audi is using as a 4.2 liter FSI V8 for his luxury cars.
Is the Audi s6 have an air suspension?
Audi sedan cars as a standard come with Air suspension. The cars are equipped with the popular Audi`s drive modes named Dynamic, Comfort, Auto, and Individual. You can change the drive modes and experience the sports driving at a moment and then change it to a comfortable drive using another mode. The automaker says that this duality is more popular among the S6 consumers.
What does TFSI stand for?
Audi`s most used engine technology is named turbo fuel stratified injection (TFSI). The turbo means that the fuel is injected into the combustion chamber to produce an instant charge.
About 
Audi of West Covina

 Sales Department

At Audi West Covina, we're proud to announce that we're under new ownership and are now a part of Envision Motors. However, one thing that hasn't changed is our commitment to providing you with the premium shopping experience that you deserve and supplying you with the superior product knowledge that helps you make an informed buying decision.
REVIEWS
from our Pasadena Customers
Rebeca Macias 
Thanks for the 5 star rating, Rebeca!
郭家豪 
(Translated by Google) Thank you very much martin for helping me buy it. I am very satisfied. The price is also very good. Q7. He is a very responsible and enthusiastic person. (Original) 非常感谢martin 帮助我买了很满意 价格也非常好得Q7 他是一个非常负责人和热心得人 买奥迪找martin 准没错
Gilbert Garcia 
Gr8 vehicles very professional
Thomas Ezell 
Thomas, Thanks so much for taking the time to review our dealership! We're delighted your experience was a positive one and hope you'll visit us again in the future! Best wishes, Penske Audi West Covina
Rebeca Brown 
The salesperson has been very dedicated to get me in the car that I wanted.She succeeded against all odds. At all times she was courteous and professional. A very positive experience.Rebeca, Thank you so much for taking the time to share your experience with us. We love to hear when our guests have a great visit to our dealership! We are always here to help with any of your automotive needs. Thanks again, Tony Peng Sales Manager Penske Audi West Covina
Audi of West Covina

 Sales Hours

Monday08:30 - 21:00

Tuesday08:30 - 21:00

Wednesday08:30 - 21:00

Thursday08:30 - 21:00

Friday08:30 - 21:00

Saturday08:30 - 21:00

Sunday10:00 - 20:00
Audi S6 near Azusa
 | 
Audi S6 near Chino Hills
 | 
Audi S6 near Claremont
 | 
Audi S6 near Covina
 | 
Audi S6 near La-Verne
 | 
Audi S6 near Ontario
 | 
Audi S6 near Pasadena
 | 
Audi S6 near Rancho Cucamonga
 | 
Audi S6 near Rowland Heights
 | 
Audi S6 near West Covina