Review and Road Test: 2019 Audi A6
There is a lot about to discuss the 2019 Audi A6. In this video, we will look into the exterior design, interior styling, powertrain, and a lot more. Watch this video and do not miss a single detail!
Watch here: https://youtu.be/qGled_t8bCY
2011-2018 Audi A6 Saloon Review
The Audi A6 has a beautiful interior and generous standard equipment. Watch this full review of the Audi A6.
Watch here: https://youtu.be/9bOZUkNvE8c
Comparison: AUDI A6 2019 vs BMW 5 Series 2019
In this video, we will compare the Audi A6 2019 and the BMW 5 Series 2019.
Watch here: https://youtu.be/tXQHSan85VM
Audi A6 vs Skoda Superb
In this video, we will compare the Audi A6 and the Skoda Superb. We will look into the interior, exterior and many more!
Watch here: https://youtu.be/JDaD1pjhpgc
ZIP CODES - near 
91101

91104

91107

91701

91702

91723

91730

91748

91790

91722

91105

91103

91792

91709

91750

91791

91764

91762

91724

91737

91711

91739

91106

91761
CITIES near 
Pasadena
Rancho Cucamonga
Azusa
Covina
Rowland Heights
West Covina
Chino Hills
La Verne
Ontario
Claremont
The Audi A6 is a popular sedan. So, the German automaker debuted an all-road wagon of the 2020 A6.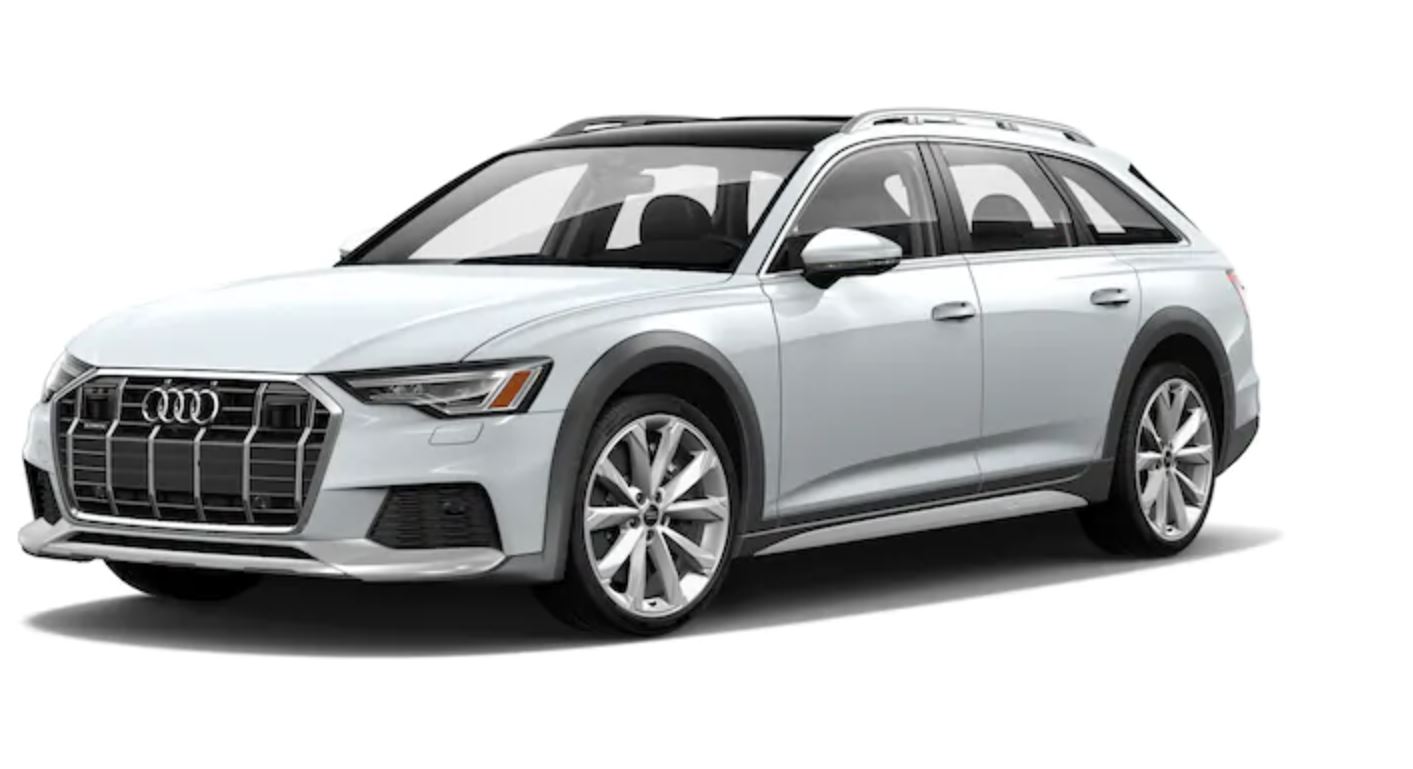 2020 Audi A6 Allroad 3.0T Premium Plus Wagon
MSRP - $73,210
3.0L V-6 Cyl
Quattro All-Wheel
20.0/26.0 mpg City/Hwy
7 Speed Automatic With Auto-Shift
Wagon/5 Seats
2020 Audi A6 Allroad 55 Premium Plus Wagon
MSRP - $69,740
3.0L V-6 cyl
Quattro All-Wheel
20.0/26.0 City/Hwy
7 Speed Automatic With Auto-Shift
Wagon/5 Seats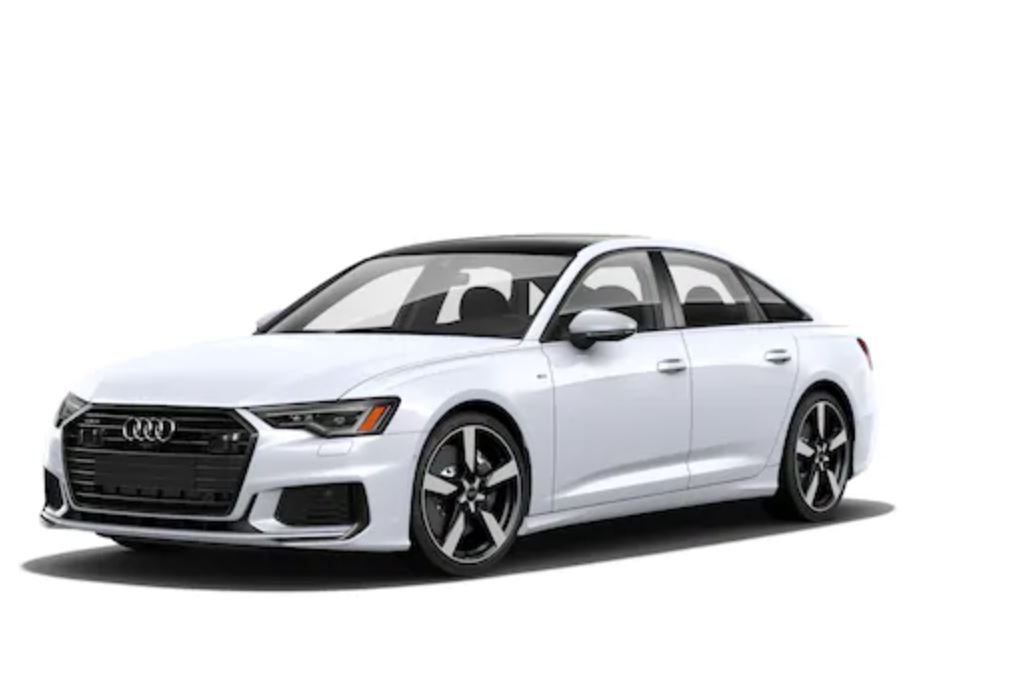 2021 A6 55 Premium Plus Sedan
MSRP - $67,825
Black Optic Sport Package
Premium Plus Package
Black Interior
Glacier White Exterior
3.0L V-6 cyl Engine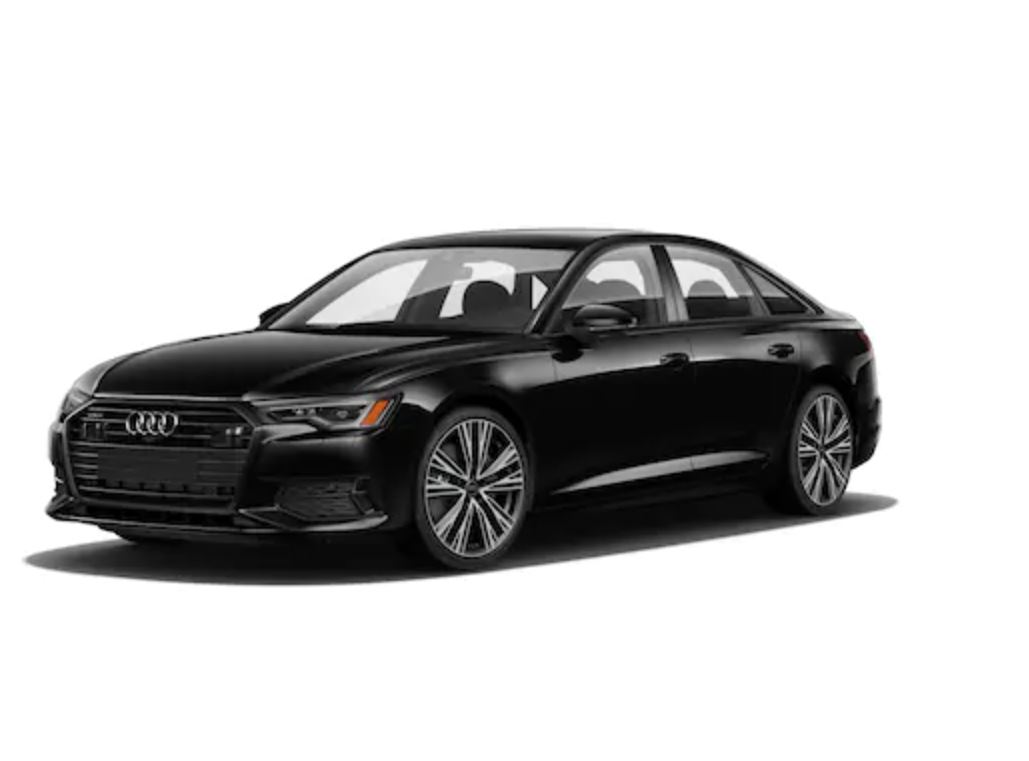 2021 A6 45 Premium Plus Sedan
MSRP - $62,680
Black Optic Sport Package
Premium Plus Package
Black Interior
Brilliant Black Exterior
2.0L I-4 cyl Engine
Frequently Asked Questions
How reliable is the Audi A6?
The 2021 Audi A6 has a reliability rating of 3 out of 5, which is average.
What is the fuel consumption of the Audi A6 sedan?
The new A6 sedan has a rating of 22km/l on the highway.
Is the new Audi A6 available in an automatic transmission?
Yes, the new Audi A6 is available in automatic transmission.
Is Audi A6 available in diesel variant?
The Audi A6 comes with a 2.0-liter turbocharged petrol motor only.
About 
Audi of West Covina

 Sales Department

At Audi West Covina, we're proud to announce that we're under new ownership and are now a part of Envision Motors. However, one thing that hasn't changed is our commitment to providing you withthe premium shopping experience that you deserve and supplying you with thesuperior product knowledge that helps you make an informed buying decision.
REVIEWS
from our 
 Customers
Asok Agarwal 
My wife and I visited Penske Audi, West Covina and met Mr. Ken Lam, he spend great amount of time with us to explain all different features of the car after carefully understanding our requirements. He was very patient, soft spoken and knowledgeable salesperson about the car we were looking for. We stopped by at other Audi dealers nearby but salesperson satisfaction we got from Mr. Ken Lam only. He kept a good follow up throughout our shopping period and called me immediately when he received a 2014 Q5 3.0 TDI, First regretting about our choice of color then mentioned about rest of the features we were looking for. Him being too nice and polite to us so we ignored the color of our choice and bought on October 13th, 2013 in white color. If you are ready to purchase a Audi, look for Mr. Ken Lam only. Thanks to him again for ignoring his Grand Mother's Birthday Party and helped us to purchase the car. My wife and I felt too bad about him missing his Grand Mothers Birthday Party.Asok, Thank you for sharing your positive experience with us! We're glad you're enjoying your new Audi and that Ken was able to help you find your perfect car. We will be sure to pass along your kind words. Sincerely, Penske Audi West Covina
Joseph Tuan 
Came here to purchase my Audi A4 and met Martin Lin. He had one of the finest customer service skills. Came up to me with a welcoming face and was very genuine about answering my concerns and questions. Martin went above and beyond when looking for the perfect car. He took me back to look at all the available cars. Made sure that I was comfortable through the entire process. I highly recommend coming to this location and dealership for a smooth purchasing experience.
Daniel V 
Had been shopping around for an Audi A4 for a bit and was between Audi West Covina and another location in Fontana. I was called by Audi Specialist Davide Gilberti and we set up a time to meet. Not only did he meet me outside but had the exact car I came to see ready for a test drive. He was knowledgeable and helpful in the car tour and explanation of services. I decided to purchase an Audi A4 and the negotiation process was easy because the dealership wanted to offer me as many benefits as possible while not impacting cost or keeping it very low. As we waited for financing Davide ensured I was comfortable and had anything I needed as you'd expect from a luxury car dealer. The sales managers Te-Hao Chiu and Nemer Sarriedine were exceptionally awesome and helpful and oversaw the deal exactly as I had expected. Ray Eldenaf, the Finance Manager, called me the next day and let me know there was a minor problem with my deal but that's only because he found a way for me to save more. I came back and received an even better offer. My key fob battery was low and the team helped me get a replacement battery with no problems. Chris, in the parts department helped me and was fast and knowledgeable to the battery I needed. All in all I had a great experience at Audi West Covina (Envision Motors). I would highly recommend this team.
Hexx H. 
Rowland Heights, CA
David was by far the best sales person I have ever worked with!!! He didn't pressure me, on the contrary gave me options! He was more like a life long friend than a sales person!! I would definitely recommend anyone looking for a new car. Come to Audi WC!! You will not be disappointed!! Joseph the Manager really hooked it up... I bought an ETRON, because he gave me the most amazing deal! He made it painless and quick... I have never owned an Audi! I have had every luxury brand you can think of... He made me an Audi guy... I definitely wasn't thinking of buying, he just made me the best deal! If you want the best Deal go see David and Joseph will put the finishing touches!!! Thank you guys! This was an Anniversary and Valentine Gift for my wife! Happy Wife Happy Life!
J. Galvan 
Service department is very helpful, but if you need a courtesy car reserve it when you set up your appointment.Thanks for the 5 star review! Please let us know what we can do to make your next experience a 5 star experience.
Audi of West Covina

 Sales Hours

Monday08:30 - 21:00

Tuesday08:30 - 21:00

Wednesday08:30 - 21:00

Thursday08:30 - 21:00

Friday08:30 - 21:00

Saturday08:30 - 21:00

Sunday10:00 - 20:00
Audi A6 near Azusa
 | 
Audi A6 near Chino Hills
 | 
Audi A6 near Claremont
 | 
Audi A6 near Covina
 | 
Audi A6 near La-Verne
 | 
Audi A6 near Ontario
 | 
Audi A6 near Pasadena
 | 
Audi A6 near Rancho Cucamonga
 | 
Audi A6 near Rowland Heights
 | 
Audi A6 near West Covina