In-depth Review: 2020 Audi A6
If you are looking for a luxurious saloon but don't want to spend too much on an A8, the Audi A6 is the right car for you. The Audi A6 is comfortable and full of tech and the price is almost half that of an A8. But does the A6 compete with the rivals like the Mercedes E-Clas...
Watch here: https://youtu.be/4K4Is06NRfk
The New Audi A6 2021
Here's the new Audi A6 2021. It has a widened single frame grill, side air intakes with sporty chrome trims and narrow LED headlights . The sharpened shoulder line with strong curves above the wheel arches accentuates the quattro inheritance. The exterior mirrors are designe...
Watch here: https://youtu.be/yDUkzDpzz84
Comparison Review: 2019 Audi A6 vs Mercedes-Benz E-Class
Here's the comparison between the 2019 Audi A6 and the Mercedes-Benz E-Class. The A6 and E-Class borrow heavily from their big siblings (the A8 and S-Class) but they offer the luxury experience without spending too much. Watch this video and see which model is better for you...
Watch here: https://youtu.be/Vs7FwwCoXOA
Audi A6 vs Land Rover Discovery
Here's the drag race video of the Audi A6 and the Land Rover Discovery.
Watch here: https://youtu.be/PzEJ4VMJMX8
ZIP CODES - near 
91105

91107

91701

91702

91711

91724

91730

91764

91791

91722

91106

91761

91792

91748

91739

91103

91737

91750

91104

91723

91709

91762

91790

91101
CITIES near 
Pasadena
Rancho Cucamonga
Azusa
Claremont
Covina
Ontario
West Covina
Rowland Heights
La Verne
Chino Hills
The A6 is a type of executive car manufactured by Audi, a German automaker. The Audi A6 is now on its fifth generation and is available in saloon and estate configurations. The latter is marketed by Audi as the Avant. Audi considers the A6 as a continuation of the Audi 1000 line. The initial A6 designated as a member of the C4-series, followed by the C5, C6, C7, and the C8. The related Audi A7 is essentially a Sportback (fastback) version of the C7-series and C8-series A6 that is marketed in their own separate model designation and identity.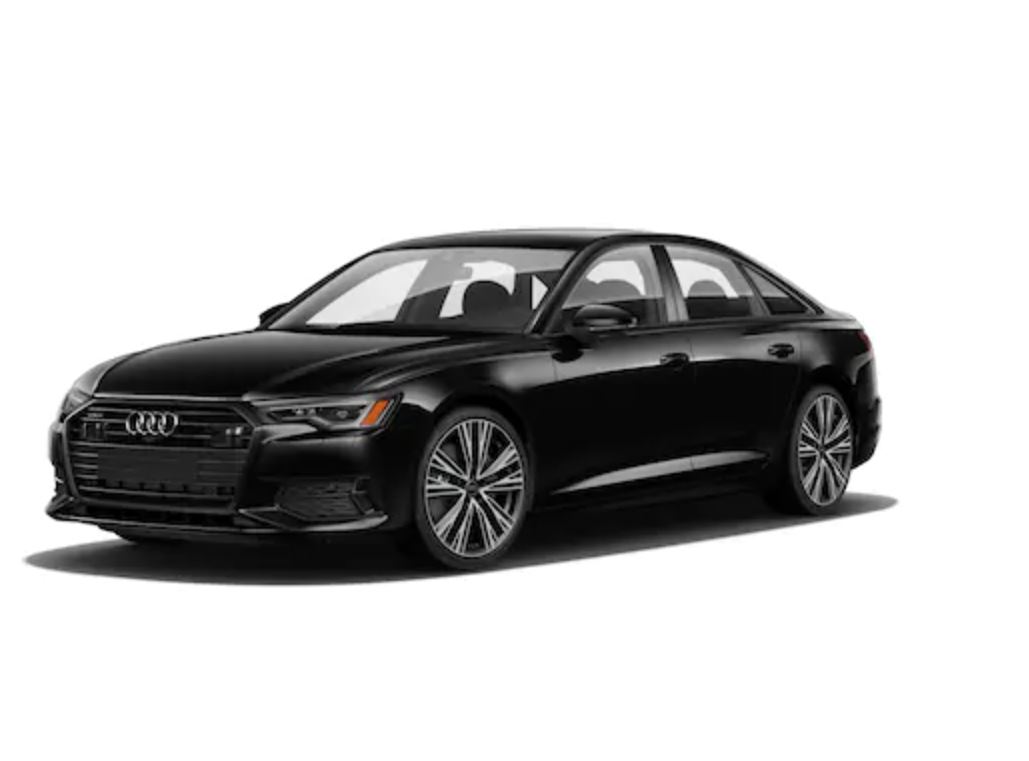 2021 A6 45 Premium Plus Sedan
MSRP - $62,680
AWD
Black Optic Sport Package
Black Interior
Premium Plus Package
2.0L I-4 cyl Engine
2020 Audi A6 Allroad 55 Premium Plus Wagon
MSRP - $69,740
20.0/26.0 City/Hwy
Wagon/5 Seats
7 Speed Automatic With Auto-Shift
Quattro All-Wheel
3.0L V-6 cyl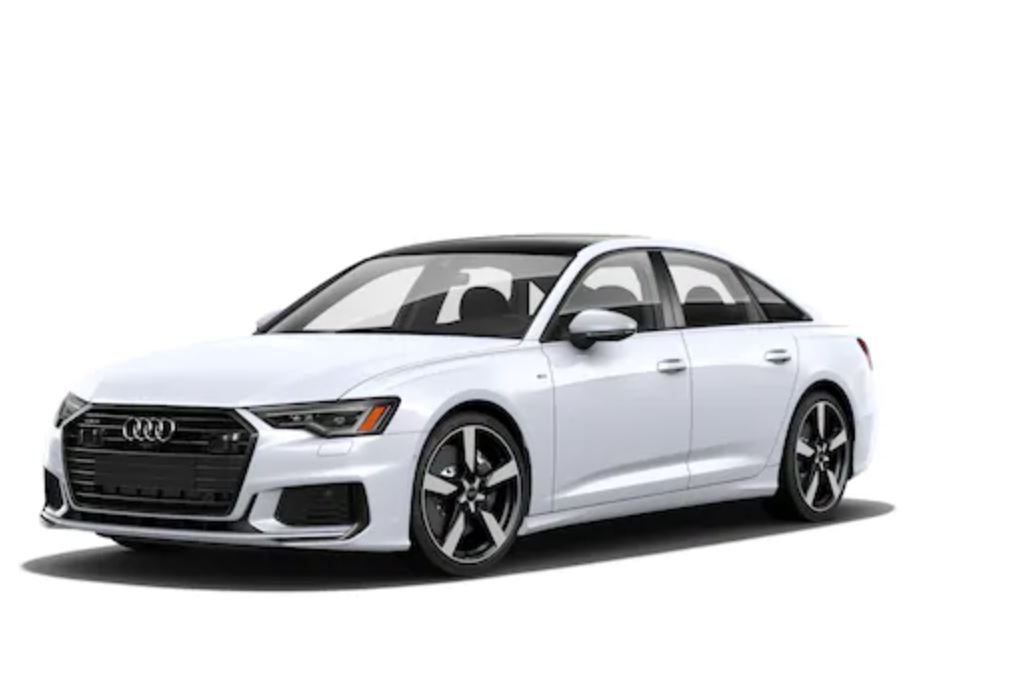 2021 A6 55 Premium Plus Sedan
MSRP - $67,825
AWD
Black Optic Sport Package
Black Interior
Premium Plus Package
3.0L V-6 cyl Engine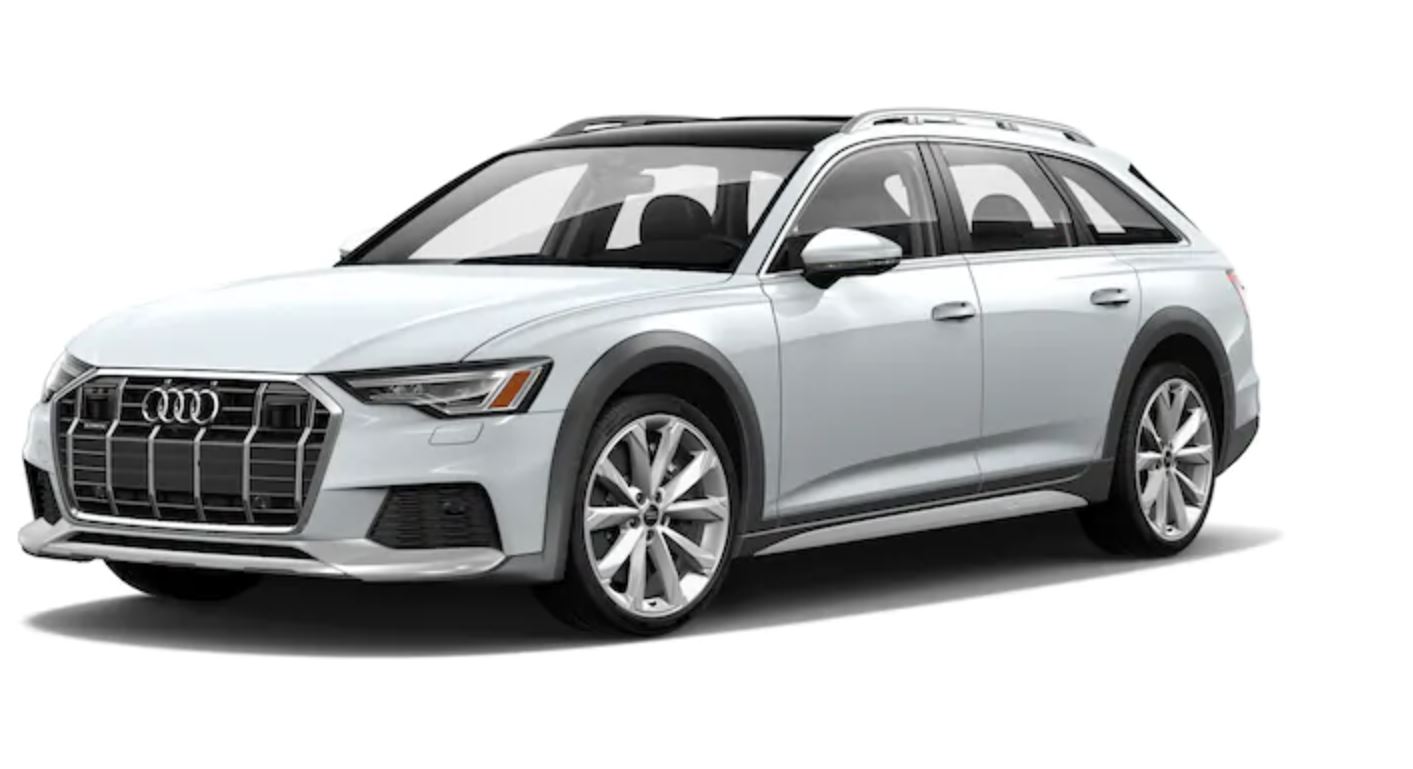 2020 Audi A6 Allroad 3.0T Premium Plus Wagon
MSRP - $73,210
20.0/26.0 mpg City/Hwy
Wagon/5 Seats
7 Speed Automatic With Auto-Shift
Quattro All-Wheel
3.0L V-6 Cyl
Frequently Asked Questions
Is the A6 a good car?
Yes, the Audi A6 is a good car. This luxury midsize car has a serene ride and a luxurious interior. including a twin-turbo V6 in the Audi S6 and a twin-turbo V8 in the high-performance RS wagon. Fuel economy is decent, which is impressive when you consider that this sedan comes standard with Audi's Quattro all-wheel-drive system. However, one of the cons is that the trunk of this car is much smaller than the others.
How many gears does the Audi A6 have?
It is equipped with 7-Speed gear.
What is the ground clearance in Audi A6
It has a ground clearance of 165mm.
Does the A6 have a sunroof?
Yes, the Audi A6 has a panoramic glass sunroof.
About 
Audi of West Covina

 Sales Department

At Audi West Covina, we're proud to announce that we're under new ownership and are now a part of Envision Motors. However, one thing that hasn't changed is our commitment to providing you withthe premium shopping experience that you deserve and supplying you with thesuperior product knowledge that helps you make an informed buying decision.
REVIEWS
from our 
 Customers
Rover2203 
David was by far the best sales person I have ever worked with!!! He didn't pressure me, on the contrary gave me options! He was more like a life long friend than a sales person!! I would definitely recommend anyone looking for a new car. Come to Audi WC!! You will not be disappointed!! Joseph the Manager really hooked it up... I bought an ETRON, because he gave me the most amazing deal! He made it painless and quick... I have never owned an Audi! I have had every luxury brand you can think of... He made me an Audi guy... I definitely wasn't thinking of buying, he just made me the best deal! If you want the best Deal go see David and Joseph will put the finishing touches!!! Thank you guys! This was an Anniversary and Valentine Gift for my wife! Happy Wife Happy Life!
Andy M 
Joseph Hernandez was an awesome and professional salesman. He helped reassure me that I was making the right with Penske Audi. He showed me what I wanted to see and didn't pressure me into anything I didn't want. I had a budget and helped me get into the car I wanted and even saved me money staying under budget.
Ellen Bell 
I love my Audi Q7 and I love Penske Audi in West Covina even more! Fortunately, my car isn't in the shop very often. But when I need regular maintenance, the service department is amazingly fast. This is a dealership that continues to follow through for you, even after you've purchased your car.Ellen, Thank you for the excellent review of our dealership! We are so delighted to know that you value our service department. We hope that you are enjoying your Audi Q7 and look forward to your next visit. Best, Penske Audi West Covina
James white 
Nicholas Comouche is the best salesman. Grade A service.James, Thank you so much for taking the time to share your experience with us. We love to hear when our guests have a great visit to our dealership! We are always here to help with any of your automotive needs. Thanks again, Penske Audi West Covina
郭家豪 
(Translated by Google) Thank you very much martin for helping me buy it. I am very satisfied. The price is also very good. Q7. He is a very responsible and enthusiastic person. (Original) 非常感谢martin 帮助我买了很满意 价格也非常好得Q7 他是一个非常负责人和热心得人 买奥迪找martin 准没错
Audi of West Covina

 Sales Hours

Monday08:30 - 21:00

Tuesday08:30 - 21:00

Wednesday08:30 - 21:00

Thursday08:30 - 21:00

Friday08:30 - 21:00

Saturday08:30 - 21:00

Sunday10:00 - 20:00
Audi A6 near Azusa
 | 
Audi A6 near Chino Hills
 | 
Audi A6 near Claremont
 | 
Audi A6 near Covina
 | 
Audi A6 near La-Verne
 | 
Audi A6 near Ontario
 | 
Audi A6 near Pasadena
 | 
Audi A6 near Rancho Cucamonga
 | 
Audi A6 near Rowland Heights
 | 
Audi A6 near West Covina