Audi A6 2019: Is it better?
This is the 2019 Audi A6. Read the latest review and see why it is better than the Mercedes E-Class and the BMW 5 Series.
Watch here: https://youtu.be/5QQrqobDAG4
The 2021 Audi A6 Test Drive
Here's the video of the 2021 Audi A6 test drive. The Audi A6 now has Matrix Led headlights, the infotainment system has two screens. It is the most high-tech A6 ever with 286 horsepower.
Watch here: https://youtu.be/CRF6uQKI5pU
Audi A6 vs Toyota Land Cruiser
Here's the off-road capability test of the Audi A6 and the Toyota Land cruiser.
Watch here: https://youtu.be/bOwPlCdAnSo
ZIP CODES - near 
91104

91106

91709

91724

91737

91750

91762

91764

91761

91103

91723

91722

91101

91107

91791

91739

91790

91792

91748

91730

91711

91105

91701
CITIES near 
Pasadena
Chino Hills
Covina
Rancho Cucamonga
La Verne
Ontario
West Covina
Rowland Heights
Claremont
The A6 is a type of executive car manufactured by Audi, a German automaker. The Audi A6 is now on its fifth generation and is available in saloon and estate configurations. The latter is marketed by Audi as the Avant. Audi considers the A6 as a continuation of the Audi 1000 line. The initial A6 designated as a member of the C4-series, followed by the C5, C6, C7, and the C8. The related Audi A7 is essentially a Sportback (fastback) version of the C7-series and C8-series A6 that is marketed in their own separate model designation and identity.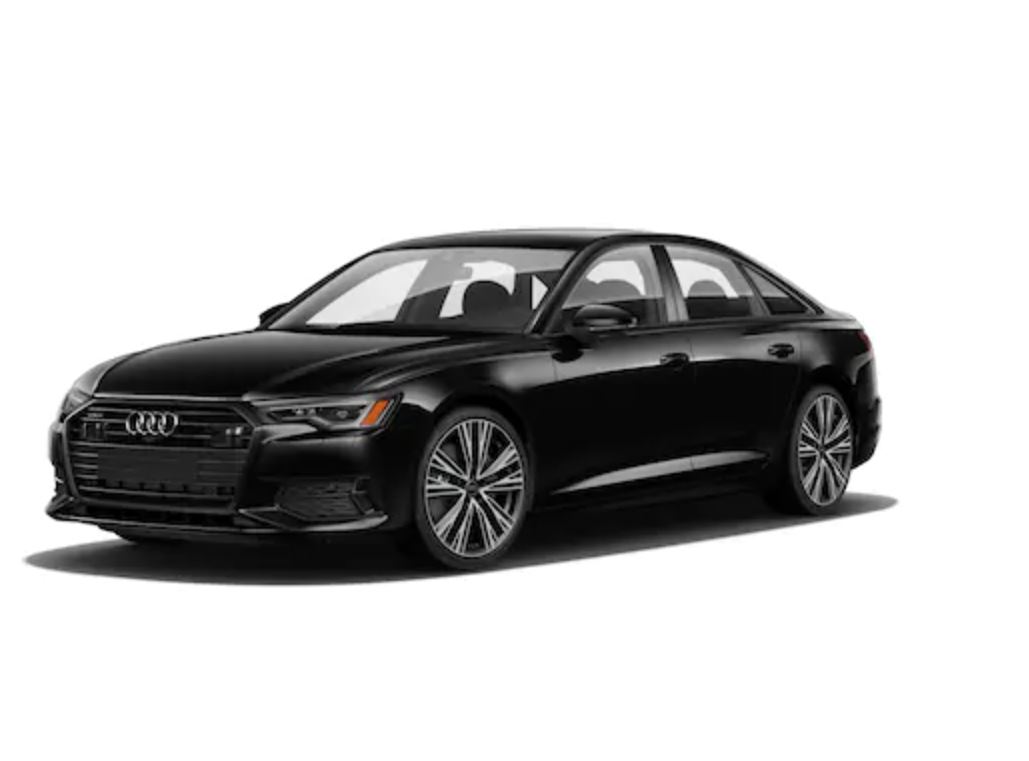 2021 A6 45 Premium Plus Sedan
MSRP - $62,680
AWD
Brilliant Black Exterior
2.0L I-4 cyl Engine
Premium Plus Package
Black Interior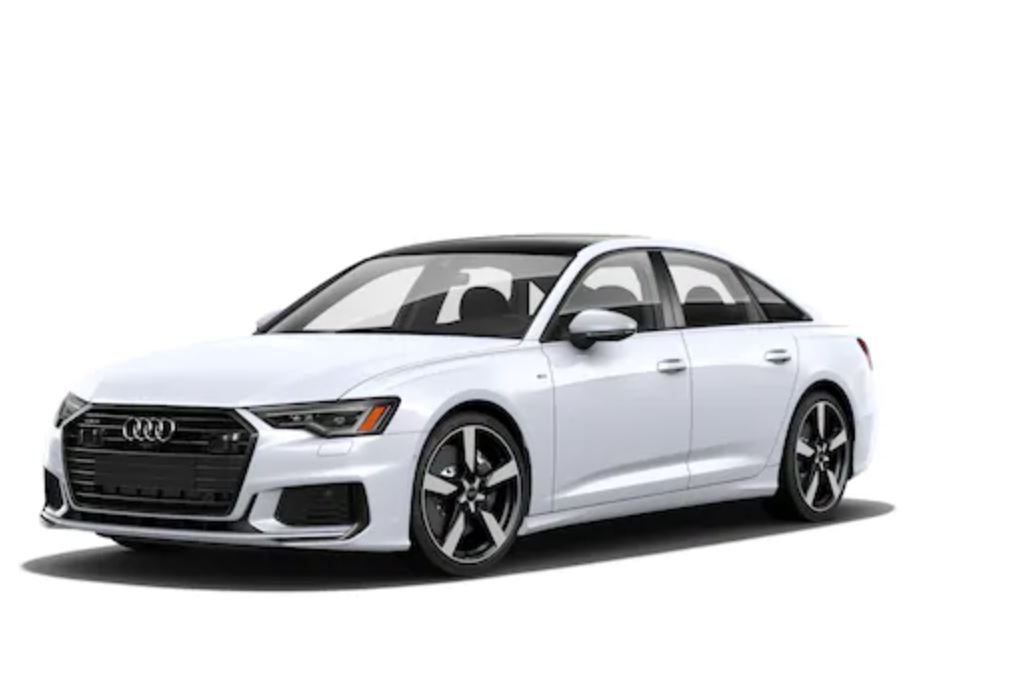 2021 A6 55 Premium Plus Sedan
MSRP - $67,825
AWD
Glacier White Exterior
3.0L V-6 cyl Engine
Premium Plus Package
Black Interior
2020 Audi A6 Allroad 55 Premium Plus Wagon
MSRP - $69,740
Quattro All-Wheel
20.0/26.0 City/Hwy
Wagon/5 Seats
3.0L V-6 cyl
7 Speed Automatic With Auto-Shift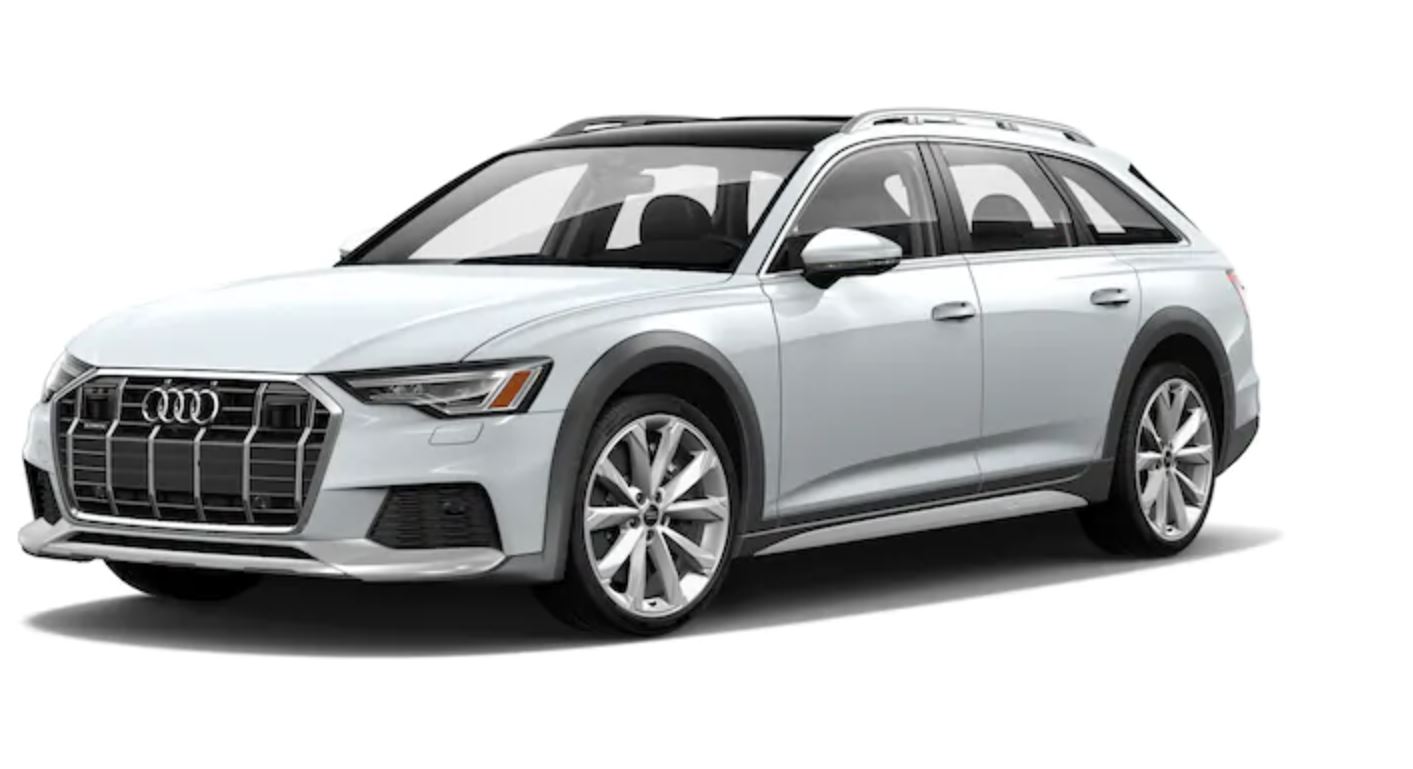 2020 Audi A6 Allroad 3.0T Premium Plus Wagon
MSRP - $73,210
Quattro All-Wheel
20.0/26.0 mpg City/Hwy
Wagon/5 Seats
3.0L V-6 Cyl
7 Speed Automatic With Auto-Shift
Frequently Asked Questions
How fast is the Audi A6?
The Audi A6 which has a turbocharged 4-cylinder engine accelerates to 60 mph in 6.1 seconds.
Is the new Audi A6 available in an automatic transmission?
Yes, the new Audi A6 is available in automatic transmission.
Does the A6 have a sunroof?
Yes, the Audi A6 has a panoramic glass sunroof.
How reliable is the Audi A6?
The 2021 Audi A6 has a reliability rating of 3 out of 5, which is average.
About 
Audi of West Covina

 Sales Department

At Audi West Covina, we're proud to announce that we're under new ownership and are now a part of Envision Motors. However, one thing that hasn't changed is our commitment to providing you withthe premium shopping experience that you deserve and supplying you with thesuperior product knowledge that helps you make an informed buying decision.
REVIEWS
from our 
 Customers
Daniel V 
Had been shopping around for an Audi A4 for a bit and was between Audi West Covina and another location in Fontana. I was called by Audi Specialist Davide Gilberti and we set up a time to meet. Not only did he meet me outside but had the exact car I came to see ready for a test drive. He was knowledgeable and helpful in the car tour and explanation of services. I decided to purchase an Audi A4 and the negotiation process was easy because the dealership wanted to offer me as many benefits as possible while not impacting cost or keeping it very low. As we waited for financing Davide ensured I was comfortable and had anything I needed as you'd expect from a luxury car dealer. The sales managers Te-Hao Chiu and Nemer Sarriedine were exceptionally awesome and helpful and oversaw the deal exactly as I had expected. Ray Eldenaf, the Finance Manager, called me the next day and let me know there was a minor problem with my deal but that's only because he found a way for me to save more. I came back and received an even better offer. My key fob battery was low and the team helped me get a replacement battery with no problems. Chris, in the parts department helped me and was fast and knowledgeable to the battery I needed. All in all I had a great experience at Audi West Covina (Envision Motors). I would highly recommend this team.
Christina Carvajal 
I had a wonderful experience. Christian was very helpful, honest and knowledgeable throughout the deal. I drove off the lot very happy!Christina, Thank you so much for your review! We are so happy to hear that Christian provided you with professional customer service and was able to answer all of your questions. We hope you are enjoying your new Audi! Sincerely, Penske Audi West Covina
Matthew Tran 
Pleasant buying experience. Nick was relaxing to work with and was patient while I was picking out which Audi I wanted to buy. I would buy from Audi West Covina again
Evan C. 
La Puente, CA
Just purchased a RS 5  from Envision....... Alex Tamayo Show me the  Best sedan in the world. I love it very much.  Can't fall asleep last night.  Professional  Manager team  ..... no bullshit .....Got me a great deal on a service package..... and monthly payment....they worked out with me ............ hope can be more cheaper lol .........Thanks you audi west covina
Andrzej Potasinski 
I have very good experience buying a CPO Audi Q5 from the Penske West Covina dealer. I enjoyed working for along time with Joseph, Internet Manager, who was excellent - very professional, courteous, patient with my taking the time for a few weeks searching the right CPO Audi. He quickly provided me with all the information I need on different cars to find the right fit for me without any sales pressure. I also liked the opportunity to discuss the car with their Audi tech person - super nice guy - who explained in details the work he completed on the car under the Audi certification program. In addition, I enjoyed working out the financial details with the finance managers, Vianka and Ted - both very professional and pleasure to work with. Overall, it was very good experience especially comparing it to some other LA-based Audi dealers who were more aggressive for my taste and made up some "narratives" for quick sales. I will update this review for Penske for the post-sale service department at the time of regular maintenance.
Audi of West Covina

 Sales Hours

Monday08:30 - 21:00

Tuesday08:30 - 21:00

Wednesday08:30 - 21:00

Thursday08:30 - 21:00

Friday08:30 - 21:00

Saturday08:30 - 21:00

Sunday10:00 - 20:00



Audi A6 near Azusa
 | 
Audi A6 near Chino Hills
 | 
Audi A6 near Claremont
 | 
Audi A6 near Covina
 | 
Audi A6 near La-Verne
 | 
Audi A6 near Ontario
 | 
Audi A6 near Pasadena
 | 
Audi A6 near Rancho Cucamonga
 | 
Audi A6 near Rowland Heights
 | 
Audi A6 near West Covina