Why Buy Genunine 
Audi

 Parts?
Audi

 Parts Commonly Asked Questions & Replacement near 

Rowland Heights
Which parts of my vehicle are covered under Warranty?
A warranty doesn't need to cover all vehicle parts. There are several policy options available for the buyer to choose from and each option has different facilities to avail such as factory warranty, bumper-to-bumper warranty, or an extended warranty for the most comprehensive coverage. Likely, all of your car parts are not covered in the extended warranty as well. To learn more about the warranty coverage, look at the coverage list on the dealership website.
Should I buy my vehicle parts from Craigslist?
On this platform, the third-party automobile parts dealers sell their parts as Craigslist itself is not an auto parts retailer. So, you should do research, parts comparison, and verify them before buying.
Can I buy my vehicle`s parts from Amazon?
Amazon is a good place for buying stuff as it provides convenience as well as quality car parts. The parts sold on amazon are sourced from reliable vendors but it may become difficult for you to choose the exact replacement part for your vehicle if you don't know the part number as you are not connected to an auto service centre directly.
Does an Auto Dealership also provide a truck or car parts?
The dealership provides car and truck parts. It is the best place to purchase parts for your vehicle. The dealership can help you with the exact replacement of your parts and they only source OEM parts.
From where can I get the parts for my Audi?
The car is manufactured, engineered, and designed to the exact manufacturing standards. So, it is recommended to only use parts, services, and accessories that match exactly with the existing ones you have.
ZIP CODES - Near 
91101

91103

91104

91711

91722

91762

91790

91737

91724

91106

91702

91701

91792

91739

91107

91791

91750

91105

91709

91764

91723

91730

91761
CITIES Near 
Pasadena
Claremont
Covina
Ontario
West Covina
Rancho Cucamonga
Azusa
La Verne
Chino Hills
Popular 
Audi

 Parts & Accessories
$9.68 Oil Filter
Part Number: 06j115403q
Other Names: Engine Oil Filter
Replaces: 06J-115-403-C, 06J-115-403-J, 06J-115-403-M
Description: 2009-15 with AWD, TT. Without tts model. Gas, 2009-13. Allroad. A4. A5. Q3. A6. Q5. A3. 2012-15.
2013-2016. Without hybrid. Convertible, 2.0L. With timing chain.Fits: Audi: A3, A3 Quattro, A4, A4 Quattro, A5, A5
Quattro, A6, A6 Quattro, allroad, Q3, Q3 Quattro, Q5, S4, TT, TT Quattro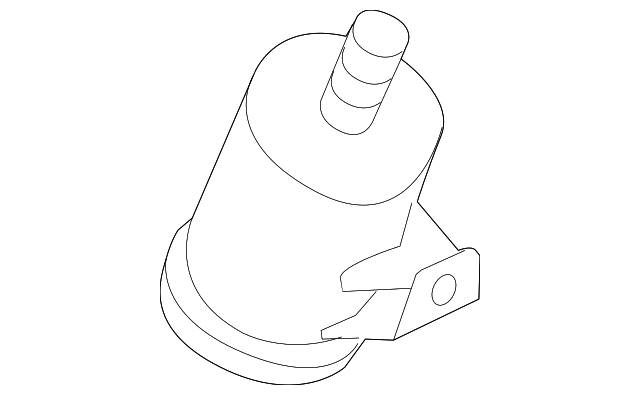 $14.83 Air Filter
Part Number: 8R0-906-621-J
Other Names: Air Cleaner, Filter, Air-Cleaner
Description: A8 Quattro. With hybrid, tank area.
Notes: Included With Valve Assembly.
Fits: Audi: A8 Quattro, Q5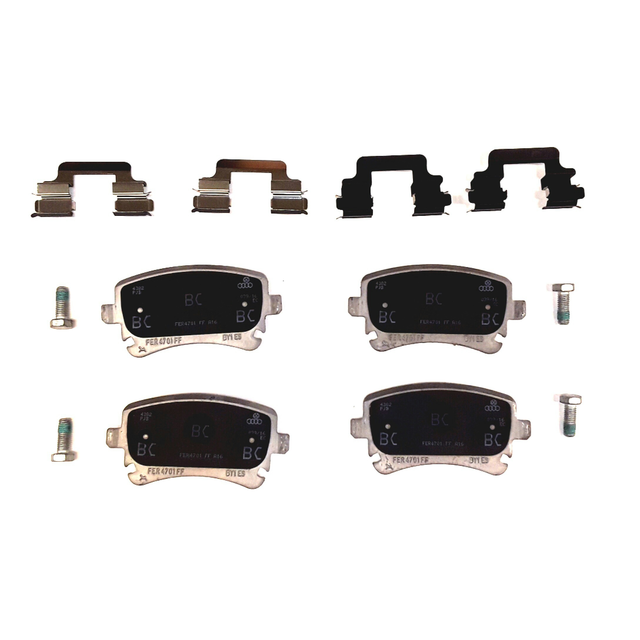 $85.00 Brake Pads
Part Number: 4F0-698-451-H
Positions: Rear
Other Names: Rear Pads, Brake Lining
Description: A6, S6. Pr-2el. With 330x22mm rotor.
Fits: Audi: A6, A6 Quattro, S6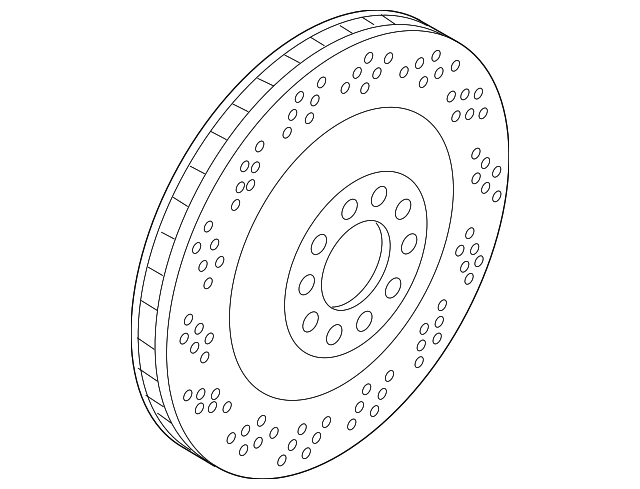 $4,223.95 Disc Brake Rotor
Part Number: 4S0-615-602-A
Positions: Right, Rear Right Right
Other Names: Rotor, Brakedisc
Replaces: 420-615-602-B, 420-615-602-E, 420-615-602-F
Description: R8. Right. To 09/12/2011. From 09/12/2011. With ceramic brakes. Ceramic Composite Brakes.
Fits: Audi: R8
Audi

 Parts & Accessories Videos
REVIEWS
from our 
 Service Customers
Joselo Lopez 
Excellent Service!!!!!!!
Nicholas H. 
Los Angeles, CA
Recently my girlfriend and I both leased cars here and we had an amazing experience. They were able to work with us on prices and were very understanding of the current situation of covid. Xiomy in particular was the one who helped us throughout the entire process for multiple days and she is still reaching out helping make sure our cars are in tip top shape. We are both very appreciative of her efforts, her patience and her communication. Looking forward to staying in contact and I know that as long as she is there any services we need she will make sure to help us figure out the issue.
Daniel V 
Had been shopping around for an Audi A4 for a bit and was between Audi West Covina and another location in Fontana. I was called by Audi Specialist Davide Gilberti and we set up a time to meet. Not only did he meet me outside but had the exact car I came to see ready for a test drive. He was knowledgeable and helpful in the car tour and explanation of services. I decided to purchase an Audi A4 and the negotiation process was easy because the dealership wanted to offer me as many benefits as possible while not impacting cost or keeping it very low. As we waited for financing Davide ensured I was comfortable and had anything I needed as you'd expect from a luxury car dealer. The sales managers Te-Hao Chiu and Nemer Sarriedine were exceptionally awesome and helpful and oversaw the deal exactly as I had expected. Ray Eldenaf, the Finance Manager, called me the next day and let me know there was a minor problem with my deal but that's only because he found a way for me to save more. I came back and received an even better offer. My key fob battery was low and the team helped me get a replacement battery with no problems. Chris, in the parts department helped me and was fast and knowledgeable to the battery I needed. All in all I had a great experience at Audi West Covina (Envision Motors). I would highly recommend this team.
Brian Y. 
Pasadena, Los Angeles, CA
I had a pleasant experience at this dealership. And we all know it's not always that way! First, Davide was great in showing us the SUV's we came to see. He has a good grasp of the brand and features. I also appreciated his recommendations. Also big shout out to Te for helping me with a tricky financing situation on my side. Finally, thank you Nemer for being so easy to work with. I'm loving my new Audi and I'm happy to give my business to these guys. I'll be back when it's time to trade in!
Asok Agarwal 
My wife and I visited Penske Audi, West Covina and met Mr. Ken Lam, he spend great amount of time with us to explain all different features of the car after carefully understanding our requirements. He was very patient, soft spoken and knowledgeable salesperson about the car we were looking for. We stopped by at other Audi dealers nearby but salesperson satisfaction we got from Mr. Ken Lam only. He kept a good follow up throughout our shopping period and called me immediately when he received a 2014 Q5 3.0 TDI, First regretting about our choice of color then mentioned about rest of the features we were looking for. Him being too nice and polite to us so we ignored the color of our choice and bought on October 13th, 2013 in white color. If you are ready to purchase a Audi, look for Mr. Ken Lam only. Thanks to him again for ignoring his Grand Mother's Birthday Party and helped us to purchase the car. My wife and I felt too bad about him missing his Grand Mothers Birthday Party.Asok, Thank you for sharing your positive experience with us! We're glad you're enjoying your new Audi and that Ken was able to help you find your perfect car. We will be sure to pass along your kind words. Sincerely, Penske Audi West Covina
About 
Audi of West Covina

 Service Department

Generally, your car needs a new set of radiator pipes after two years. Other items that are prone to wear and tear are the belts of your car. As stated earlier some car parts need replacement periodically but others can last as long as 100,000 miles or more. It is important to pay attention to these parts to make sure that your car will be with you and provide you with an uninterrupted riding performance for years.

There are new challenges in every new step of life but the Audi is your reliable partner throughout your journey of life. Whenever your Audi needs parts replacement, it is recommended to use the Genuine Audi parts.

If you experience an unusually bumpy ride especially when crossing a speed breaker then it is likely that your shock absorbers require replacement. If you are experiencing an unusual grinding sound during braking, it shows you need to buy and replace your brake pads or rotors or maybe both. The parts of Audi are not very expensive and are easy to replace. it is recommended to replace them as soon as you feel a need because neglecting them can cause damage to your vehicle. Such as the fuel system of the car is an important part of the engine and it is critical to maintaining it properly. If your car is running with a dirty air filter then probably you are using around 5% more fuel and it can cost you a big chunk of fortune over time. Other parts of the fuel system include the PCV valve, Fuel filter, and Oxygen sensor. Another important device in your fuel system is the fuel injectors and they can be easily blocked if you are not taking care of your car properly.

The car is manufactured by the all-time trusted German engineering. Audi is well known across the globe for its amazing handling and unmatched high performance. Although, this performance is dependent on the high-quality parts. These parts need replacing after a specific time interval to provide unmatched performance throughout.
Audi of West Covina

 Service Hours

Monday07:30 - 17:00

Tuesday07:30 - 17:00

Wednesday07:30 - 17:00

Thursday07:30 - 17:00

Friday07:30 - 17:00

Saturday08:00 - 15:00

SundayClosed



Audi Parts near Azusa
 | 
Audi Parts near Chino Hills
 | 
Audi Parts near Claremont
 | 
Audi Parts near Covina
 | 
Audi Parts near La-Verne
 | 
Audi Parts near Ontario
 | 
Audi Parts near Pasadena
 | 
Audi Parts near Rancho Cucamonga
 | 
Audi Parts near Rowland Heights
 | 
Audi Parts near West Covina