Why Buy Genunine 
Audi

 Parts?
Audi

 Parts Commonly Asked Questions & Replacement near 

Pasadena
Should I buy my vehicle parts from Craigslist?
On this platform, the third-party automobile parts dealers sell their parts as Craigslist itself is not an auto parts retailer. So, you should do research, parts comparison, and verify them before buying.
Can I buy my vehicle`s parts from Amazon?
Amazon is a good place for buying stuff as it provides convenience as well as quality car parts. The parts sold on amazon are sourced from reliable vendors but it may become difficult for you to choose the exact replacement part for your vehicle if you don't know the part number as you are not connected to an auto service centre directly.
Does an Auto Dealership also provide a truck or car parts?
The dealership provides car and truck parts. It is the best place to purchase parts for your vehicle. The dealership can help you with the exact replacement of your parts and they only source OEM parts.
Should I use only OEM parts as a replacement for my Audi?
The OEM stands for "Original Equipment Manufacturer" parts. These parts are manufactured by OEM for SUVs, cars, and truck models. The OEM parts are the exact copy of your existing vehicle parts and are sold with a warranty by the manufacturer. The VIN of your vehicle is used to source the exact matching parts by the Dealership.
Is it possible to bring my parts for my car to the dealership?
Yes, it is possible to bring your parts for the replacement to a dealership but there will be no warranty of service and performance of these parts from the dealership. The company recommends that before buying a part, you should get your vehicle checked thoroughly from a local service centre. The experts will recommend suitable spare parts after running a complete diagnostic of your car completely.
ZIP CODES - Near 
91104

91105

91702

91711

91722

91723

91730

91748

91761

91101

91701

91762

91750

91103

91724

91709

91739

91792

91791

91106

91107

91790

91764

91737
CITIES Near 
Pasadena
Azusa
Claremont
Covina
Rancho Cucamonga
Rowland Heights
Ontario
La Verne
Chino Hills
West Covina
Popular 
Audi

 Parts & Accessories
$9.68 Oil Filter
Part Number: 06j115403q
Other Names: Engine Oil Filter
Replaces: 06J-115-403-C, 06J-115-403-J, 06J-115-403-M
Description: 2009-15 with AWD, TT. Without tts model. Gas, 2009-13. Allroad. A4. A5. Q3. A6. Q5. A3. 2012-15.
2013-2016. Without hybrid. Convertible, 2.0L. With timing chain.Fits: Audi: A3, A3 Quattro, A4, A4 Quattro, A5, A5
Quattro, A6, A6 Quattro, allroad, Q3, Q3 Quattro, Q5, S4, TT, TT Quattro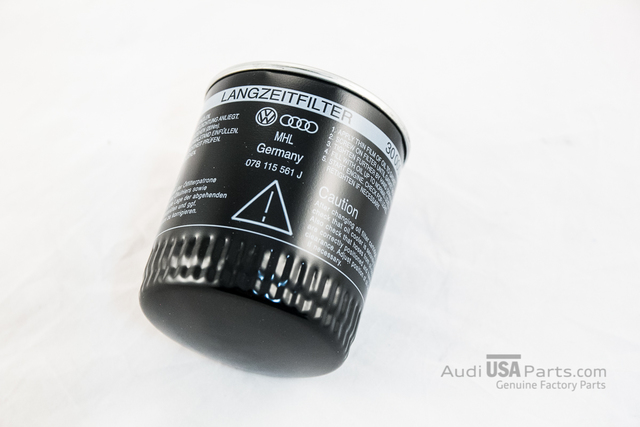 $12.24 Oil Filter
Part Number: 078115561j
Other Names: Engine Oil Filter
Replaces: 078-115-561-D, 078-115-561-H
Description: Cabriolet A4. Allroad. A6/S6. S4. 2.7L v6. 3.0L v6. 2.7l,3.0l. 6 cylinder. 2.8L v6, 1996-97. 2.8L v6, 1998-01.
From Chassis/VIN 8G-S-001 303. From Chassis/VIN 8C-S-025 821.
Fits: Audi: 90, 90 Quattro, A4, A4 Quattro, A6, A6 Quattro, Allroad Quattro, Cabriolet, S4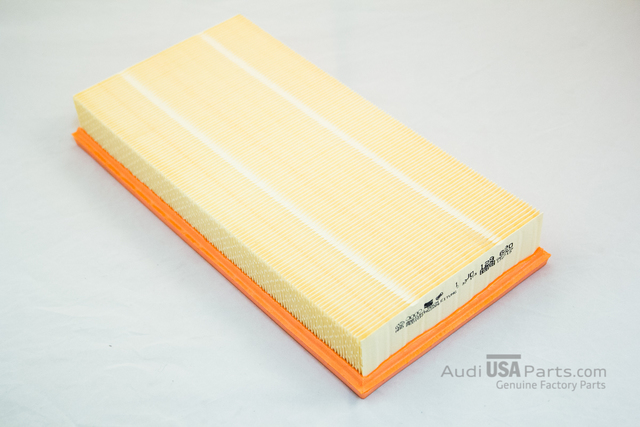 $16.76 Air Filter
Part Number: 1j0129620
Other Names: Element, Airfilter
Description: 1.8L, 180 horsepower. TT. 1.8L, 225 horsepower.
Notes: Included With Air Cleaner Assembly.
Fits: Audi: TT, TT Quattro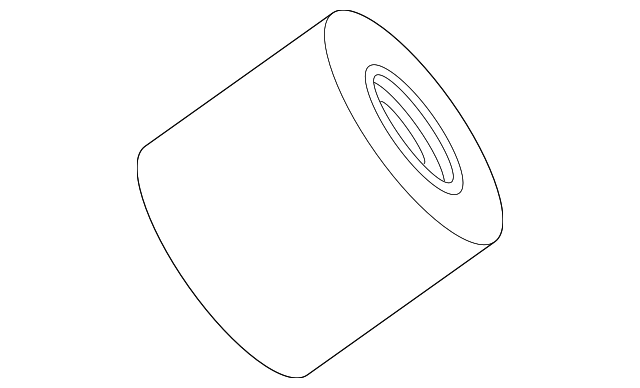 $36.83 Air Filter
Part Number: 4K0-133-844
Other Names: Filter
Description: A6 Quattro. A7 Quattro. 3.0L, to 09/30/2019.
Notes: Included With Air Cleaner Assembly.
Fits: Audi: A6 Quattro, A7 Quattro
Audi

 Parts & Accessories Videos
Audi A4 B9 equipped with carbon fibre engine bay and special Parts
I equipped my car with an engine cover of carbon fibre, knob shifter, and side mirror of Alcantara and stock plastic covers on the sides of the engine bay.
Watch here: https://youtu.be/W0CrQ0R71vg
Spare parts of Audi
Watch here: https://youtu.be/m7MOCGRiW4Q
Audi A7 2017 - Buying parts and Rebuilding my damaged Dream car
In this video, we show you how we are rebuilding a damaged Audi R8. In this video, we bought the car to the garage and we are working on the car door which we were able to get from Denver and was in black.
Watch here: https://youtu.be/eL3mdxoslw4
Comparison of sports performance parts of Audi
The Audi sports performance parts are manufactured to perform their best. You can get your best with the Audi performance parts. Each part is designed by the Audi sports for high performance and intense driving kinetics on the road.
Watch here: https://youtu.be/_Jbg1yApdLs
REVIEWS
from our 
 Service Customers
Gilbert Garcia 
Gr8 vehicles very professional
Maria Estrada 
Quite pleased with my experience.
Thad Orrell 
Very happy with the experienceWe appreciate you leaving a review, Thad! We're pleased you're happy with your experience at Audi West Covina.
Ron Moore 
Great service peopleRon, We're so glad to hear about your positive service experience with our team. Thank you for servicing your vehicle with us! We wish you many happy miles! Take care, David Butler Service Director Penske Audi West Covina
A. G. 
San Dimas, CA
I had a great experience here, specifically with Shadi. He made the process painless, and along with Todd, was able to get me the vehicle I wanted for the price I wanted to pay. Thank you gents for the SQ5; This is a fantastic vehicle.
About 
Audi of West Covina

 Service Department

If you experience an unusually bumpy ride especially when crossing a speed breaker then it is likely that your shock absorbers require replacement. If you are experiencing an unusual grinding sound during braking, it shows you need to buy and replace your brake pads or rotors or maybe both. The parts of Audi are not very expensive and are easy to replace. it is recommended to replace them as soon as you feel a need because neglecting them can cause damage to your vehicle. Such as the fuel system of the car is an important part of the engine and it is critical to maintaining it properly. If your car is running with a dirty air filter then probably you are using around 5% more fuel and it can cost you a big chunk of fortune over time. Other parts of the fuel system include the PCV valve, Fuel filter, and Oxygen sensor. Another important device in your fuel system is the fuel injectors and they can be easily blocked if you are not taking care of your car properly.

Generally, your car needs a new set of radiator pipes after two years. Other items that are prone to wear and tear are the belts of your car. As stated earlier some car parts need replacement periodically but others can last as long as 100,000 miles or more. It is important to pay attention to these parts to make sure that your car will be with you and provide you with an uninterrupted riding performance for years.

The car is manufactured by the all-time trusted German engineering. Audi is well known across the globe for its amazing handling and unmatched high performance. Although, this performance is dependent on the high-quality parts. These parts need replacing after a specific time interval to provide unmatched performance throughout.

There are new challenges in every new step of life but the Audi is your reliable partner throughout your journey of life. Whenever your Audi needs parts replacement, it is recommended to use the Genuine Audi parts.
Audi of West Covina

 Service Hours

Monday07:30 - 17:00

Tuesday07:30 - 17:00

Wednesday07:30 - 17:00

Thursday07:30 - 17:00

Friday07:30 - 17:00

Saturday08:00 - 15:00

SundayClosed



Audi Parts near Azusa
 | 
Audi Parts near Chino Hills
 | 
Audi Parts near Claremont
 | 
Audi Parts near Covina
 | 
Audi Parts near La-Verne
 | 
Audi Parts near Ontario
 | 
Audi Parts near Pasadena
 | 
Audi Parts near Rancho Cucamonga
 | 
Audi Parts near Rowland Heights
 | 
Audi Parts near West Covina