Why Buy Genunine 
Audi

 Parts?
Audi

 Parts Commonly Asked Questions & Replacement near 

West Covina
Can I buy my vehicle`s parts from Amazon?
Amazon is a good place for buying stuff as it provides convenience as well as quality car parts. The parts sold on amazon are sourced from reliable vendors but it may become difficult for you to choose the exact replacement part for your vehicle if you don't know the part number as you are not connected to an auto service centre directly.
Does an Auto Dealership also provide a truck or car parts?
The dealership provides car and truck parts. It is the best place to purchase parts for your vehicle. The dealership can help you with the exact replacement of your parts and they only source OEM parts.
Is it possible to bring my parts for my car to the dealership?
Yes, it is possible to bring your parts for the replacement to a dealership but there will be no warranty of service and performance of these parts from the dealership. The company recommends that before buying a part, you should get your vehicle checked thoroughly from a local service centre. The experts will recommend suitable spare parts after running a complete diagnostic of your car completely.
From where can I get my aftermarket parts installed in my car?
You can always bring the aftermarket parts to a local dealership for installation. A specialist will check and verify the suitability of the part for your car or SUV before installation. If you get installation services from a dealership, even then they don't provide you with a warranty of the part. They will only provide the labour warranty to you.
From where can I get the parts for my Audi?
The car is manufactured, engineered, and designed to the exact manufacturing standards. So, it is recommended to only use parts, services, and accessories that match exactly with the existing ones you have.
ZIP CODES - Near 
91101

91103

91107

91709

91711

91724

91730

91739

91748

91762

91791

91792

91723

91764

91701

91761

91750

91737

91722

91106

91702

91104

91105
CITIES Near 
Pasadena
Chino Hills
Claremont
Covina
Rancho Cucamonga
Rowland Heights
Ontario
West Covina
La Verne
Azusa
Popular 
Audi

 Parts & Accessories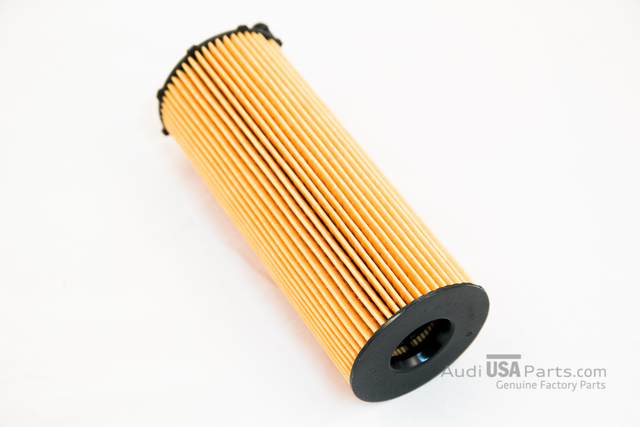 $9.68 Oil Filter
Part Number: 057115561m
Other Names: Filter Element, Filterelem
Description: Q7. Q5. 3.2l. 3.0l tdi. Diesel, 2010-12.
Notes: Included With Oil Filter Housing.
Fits: Audi: Q5, Q7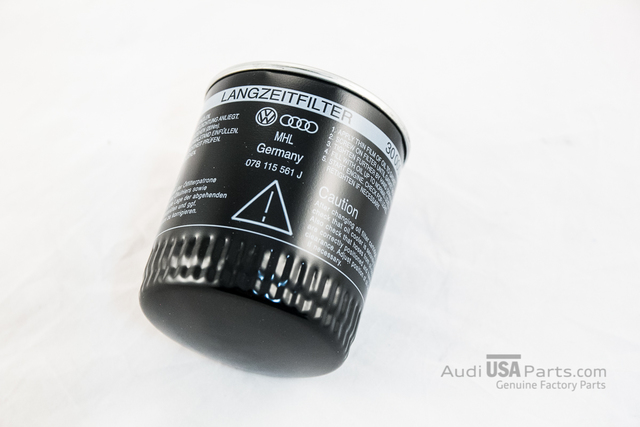 $12.24 Oil Filter
Part Number: 078115561j
Other Names: Engine Oil Filter
Replaces: 078-115-561-D, 078-115-561-H
Description: Cabriolet A4. Allroad. A6/S6. S4. 2.7L v6. 3.0L v6. 2.7l,3.0l. 6 cylinder. 2.8L v6, 1996-97. 2.8L v6, 1998-01.
From Chassis/VIN 8G-S-001 303. From Chassis/VIN 8C-S-025 821.
Fits: Audi: 90, 90 Quattro, A4, A4 Quattro, A6, A6 Quattro, Allroad Quattro, Cabriolet, S4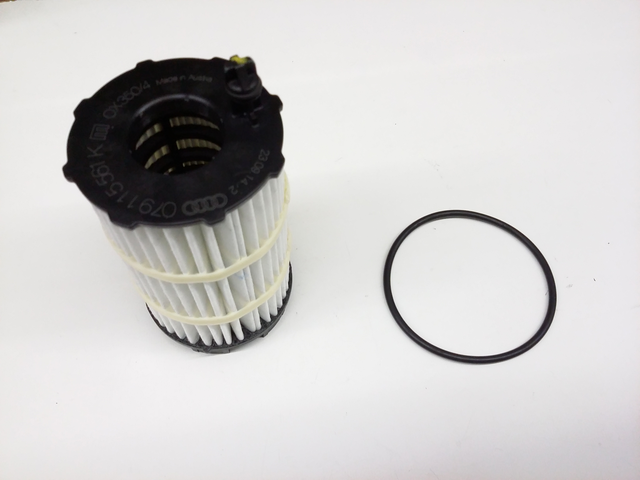 $19.43 Oil Filter
Part Number: 079-198-405-E
Other Names: Engine Oil Filter Element, Filter Element, Filterelem
Replaces: 079-198-405-B
Description: 4.2L, 2007-10. With RS4. 4.2L, RS4. A8, S8. R8. Q7. S6. S5. Rs 5. 4.2l, 5.2l. Incl.Gasket.
Notes: Included With Oil Filter Adapter. Included With Oil Filter Housing.
Fits: Audi: A6 Quattro, A8 Quattro, Q7, R8, RS4, RS5, S5, S6, S8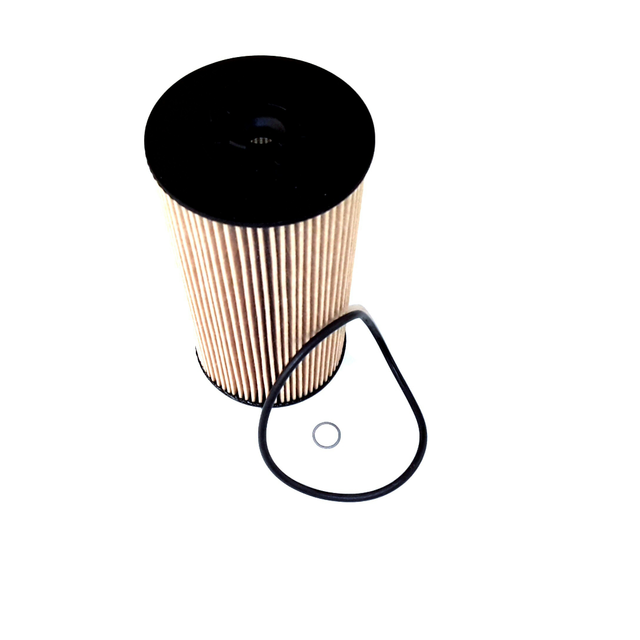 $12.24 Oil Filter
Part Number: 079-198-405-A
Other Names: Filterelem
Replaces: 079-198-405
Description: 4.2L, 2004-06. Cabriolet S4. Without RS4. 4.2L, A4/S4. Allroad. A8, S8. A6. Tdi. Gas. 3.0l. 4.2l, 5.2l.
Notes: Included With Oil Filter Housing.
Fits: Audi: A6 Quattro, A8 Quattro, Allroad Quattro, S4
Audi

 Parts & Accessories Videos
REVIEWS
from our 
 Service Customers
Eve Farr 
This is my fourth Audi purchase but my first one from Penske Audi in West Covina. I read some of the reviews and agree that they went out of their way to help me in getting the car that I wanted. I was looking for a car for my mother with no options but certain color combinations. I did my homework, knew what I wanted and what I was looking to pay. It was a seamless transaction. There was no pressure. I shopped a lot before I ended up there and paid a fair price for the vehicle I purchased.Eve, Thank you so much for sharing this excellent review with us! We were delighted to hear about your seamless experience and look forward to seeing you around the dealership in the future. Thank you again, Penske Audi West Covina
Rebeca Macias 
Thanks for the 5 star rating, Rebeca!
Jorbos 
Staff is very demeaningJordan, I apologize for your disappointment with our customer service and would greatly appreciate the opportunity to connect with you directly to address your concerns. Can you please send your contact information to me at sclancy@socalpenske.com? Thank you so much! Shawn Clancy General Manager Penske Audi West Covina
Brenda Martinez 
James and Ted were great. Awesome deal! Could not be happier.
Mike Fetterman 
I came here for a car and I got one, I just wish the dealer had more employees working. Maybe I came on a bad day but there was a ton of people and not many workers. I did get a good deal!Thanks for taking the time to leave a review, Mike!
About 
Audi of West Covina

 Service Department

There are new challenges in every new step of life but the Audi is your reliable partner throughout your journey of life. Whenever your Audi needs parts replacement, it is recommended to use the Genuine Audi parts.

The car is manufactured by the all-time trusted German engineering. Audi is well known across the globe for its amazing handling and unmatched high performance. Although, this performance is dependent on the high-quality parts. These parts need replacing after a specific time interval to provide unmatched performance throughout.

If you experience an unusually bumpy ride especially when crossing a speed breaker then it is likely that your shock absorbers require replacement. If you are experiencing an unusual grinding sound during braking, it shows you need to buy and replace your brake pads or rotors or maybe both. The parts of Audi are not very expensive and are easy to replace. it is recommended to replace them as soon as you feel a need because neglecting them can cause damage to your vehicle. Such as the fuel system of the car is an important part of the engine and it is critical to maintaining it properly. If your car is running with a dirty air filter then probably you are using around 5% more fuel and it can cost you a big chunk of fortune over time. Other parts of the fuel system include the PCV valve, Fuel filter, and Oxygen sensor. Another important device in your fuel system is the fuel injectors and they can be easily blocked if you are not taking care of your car properly.

Generally, your car needs a new set of radiator pipes after two years. Other items that are prone to wear and tear are the belts of your car. As stated earlier some car parts need replacement periodically but others can last as long as 100,000 miles or more. It is important to pay attention to these parts to make sure that your car will be with you and provide you with an uninterrupted riding performance for years.
Audi of West Covina

 Service Hours

Monday07:30 - 17:00

Tuesday07:30 - 17:00

Wednesday07:30 - 17:00

Thursday07:30 - 17:00

Friday07:30 - 17:00

Saturday08:00 - 15:00

SundayClosed



Audi Parts near Azusa
 | 
Audi Parts near Chino Hills
 | 
Audi Parts near Claremont
 | 
Audi Parts near Covina
 | 
Audi Parts near La-Verne
 | 
Audi Parts near Ontario
 | 
Audi Parts near Pasadena
 | 
Audi Parts near Rancho Cucamonga
 | 
Audi Parts near Rowland Heights
 | 
Audi Parts near West Covina