Review: 2021 Audi A5 Sportback
Here is the review of the 2021 Audi A5 Sportback. It comes with an updated look and a revised interior. It is now equipped with a new touchscreen and mild hybrid technology under the bonnet. It has a fast, smooth 2.0-liter turbo petrol engine and AWD. But should you go for a...
Watch here: https://youtu.be/VxD743g4C-4
In-depth Review: Audi A5 2018 Sportback
With the 2018 Audi A5, you get the extra space of having two rear doors, 15 liters more boot space than the coupe to be precise, and the superior interior of an executive car. But, is it worth the money? Would you be better off saving that money and just sticking with the Au...
Watch here: https://youtu.be/yPXBIgGHOn4
Comparison Review: BMW 4 Series v Audi A5 v Mercedes C-Class
If you are looking for a sporty and sophisticated car, then finding the right car might be difficult. In this video, we will look at the three contenders
Watch here: https://youtu.be/YHpRs54BvKk
Head to head Comparison: Audi A5 vs Mercedes C-Class Coupe vs BMW 4 Series vs Lexus
Here's the comparison between the Audi A5, the BMW 4 Series, the Lexus RC and the Mercedes C-Class Coupe. They are fun to drive, refined, and comfortable. But which one is more than just a pretty face? Find out by watching this video. RC -
Watch here: https://youtu.be/J-CcwVxcfaQ
ZIP CODES - near 
91101

91106

91701

91722

91730

91761

91762

91792

91103

91750

91104

91737

91709

91702

91739

91748

91107

91723

91724

91105

91764

91791

91711
CITIES near 
Pasadena
Rancho Cucamonga
Covina
Ontario
West Covina
La Verne
Chino Hills
Azusa
Rowland Heights
Claremont
The first generation of the Audi A5 was launched in 2007, capturing the hearts and minds of the customers. After 9 years, Audi A5 is released in a new generation. In the standard version, the Audi A5 lacked Bluetooth audio connectivity and a USB port. Safety-wise, it comes with a blind-spot monitor but it does not offer too much compared to the other competitors. Despite these things, the Audi A5 is still an attractive car. The Audi A5 is available in coupe, and convertible versions.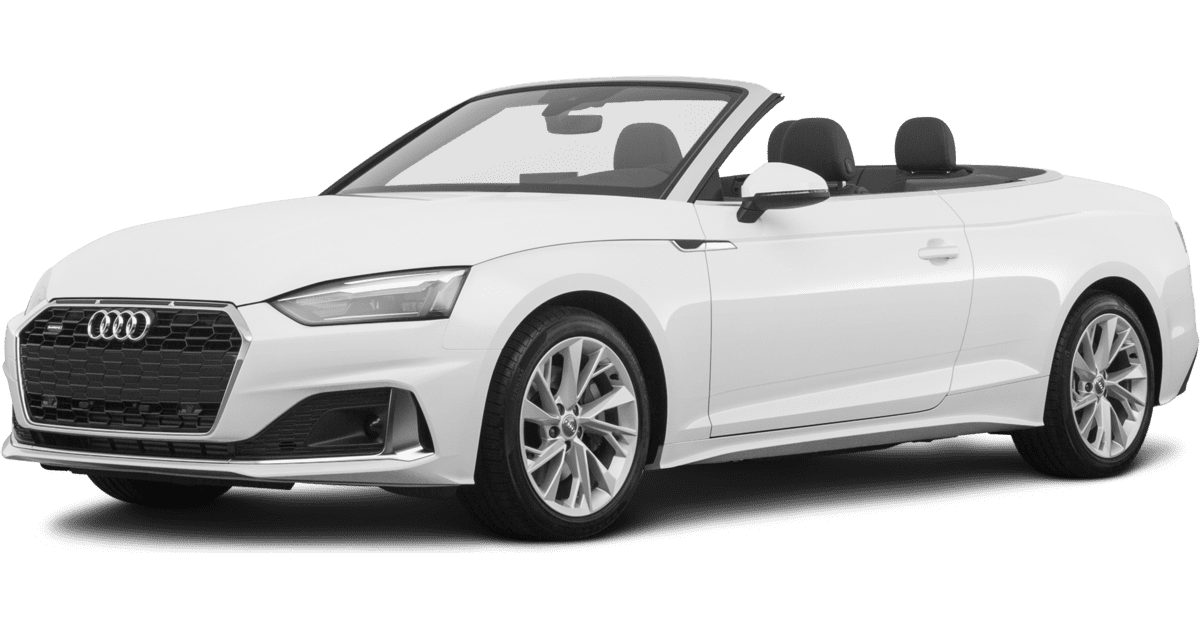 2021 Audi A5 Cabriolet/Convertible
Starting Price (MSRP): $50,400
2 door All-wheel Drive
Equipped with the Premium Plus model's features, plus:
MMI Navigation
Matrix LED headlights with Audi laser light
Head-up display
2021 Audi A5 Sportback - Prestige 40 TFSI quattro / Premium 40 TFSI quattro / Premium Plus 40 TFSI quattro / Prestige 45 TFSI quattro / Premium Plus 45 TFSI quattro / Premium 45 TFSI quattro
Starting Price (MSRP): $41,800 - $44,000
Bang & Olufsen sound system
Available adaptive dampers
12.3-inch driver info display
Navigation
Matrix LED laser headlights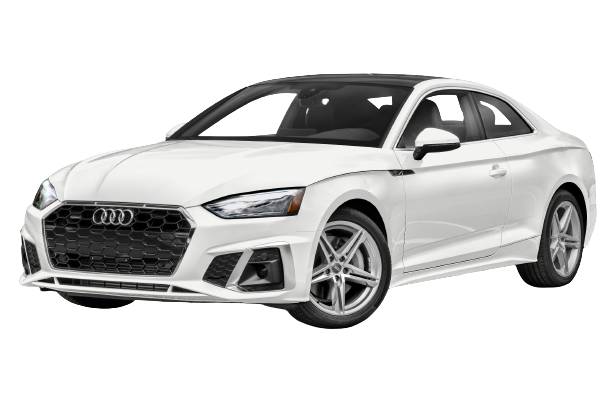 2021 Audi A5 Coupe - Premium TFSI quattro / Prestige 45 TFSI quattro / Premium Plus 45 TFSI quattro
Starting Price (MSRP): $44,000 - 49,900
Smart Device Integration
Cruise Control
ABS And Driveline Traction control
Rear Parking Aid and Blind Spot Monitor
Transmission w/Driver Selectable Mode
Frequently Asked Questions
Where is the 2021 Audi A5 made?
It is made in Germany. The hot-selling Audi Q5 crossover SUV is made in Mexico.
Do you consider the 2021 Audi A5 a good car?
Yes, the A5 has a long-term reliability score, not as reliable as the Lexus level. But the Audi A5 Sportback has scored really impressively well in KBB's 5-year cost-to-own survey.
Does the 2021 Audi A5 have a soft or hard top?
The Audi's A5 and S5 Cabriolet models are equipped with a powered multi-layer soft top. The high-quality top can be lowered in 15 seconds (at speeds of up to 31 mph) or raised to 18.
What are the dimensions of the Audi A5?
The Audi A5 has a length of 4757mm and a width that measures 2029mm.
About 
Audi of West Covina

 Sales Department

At Audi West Covina, we're proud to announce that we're under new ownership and are now a part of Envision Motors. However, one thing that hasn't changed is our commitment to providing you withthe premium shopping experience that you deserve and supplying you with thesuperior product knowledge that helps you make an informed buying decision.
REVIEWS
from our 
 Customers
Richard Price 
Joseph Hernandez, sales and Sam Cho, finance made this the best car buying experience that I have ever had. I came in with a trade-in, a planned purchase of a used car and my own financing. My expectations were reasonable if slightly aggressive and I laid them out on arrival. We quickly reached a deal with no pressure tactics or games. This team treated me with professionalism and respect. I highly recommend this dealership.
Cameron D. 
Pretty good but they aren't the speediest in getting the simple maintenance done (2 hours for an oil change? Really?) Certain sales folks are good but not all. They gave some pretty good deals so I'll rate them higher.
Lexi Lliteras 
Loved it! Our Audi girl Kayla gave amazing service! And we love our new Audis!
Andrzej Potasinski 
I have very good experience buying a CPO Audi Q5 from the Penske West Covina dealer. I enjoyed working for along time with Joseph, Internet Manager, who was excellent - very professional, courteous, patient with my taking the time for a few weeks searching the right CPO Audi. He quickly provided me with all the information I need on different cars to find the right fit for me without any sales pressure. I also liked the opportunity to discuss the car with their Audi tech person - super nice guy - who explained in details the work he completed on the car under the Audi certification program. In addition, I enjoyed working out the financial details with the finance managers, Vianka and Ted - both very professional and pleasure to work with. Overall, it was very good experience especially comparing it to some other LA-based Audi dealers who were more aggressive for my taste and made up some "narratives" for quick sales. I will update this review for Penske for the post-sale service department at the time of regular maintenance.
Joseph Tuan 
Came here to purchase my Audi A4 and met Martin Lin. He had one of the finest customer service skills. Came up to me with a welcoming face and was very genuine about answering my concerns and questions. Martin went above and beyond when looking for the perfect car. He took me back to look at all the available cars. Made sure that I was comfortable through the entire process. I highly recommend coming to this location and dealership for a smooth purchasing experience.
Audi of West Covina

 Sales Hours

Monday08:30 - 21:00

Tuesday08:30 - 21:00

Wednesday08:30 - 21:00

Thursday08:30 - 21:00

Friday08:30 - 21:00

Saturday08:30 - 21:00

Sunday10:00 - 20:00



Audi A5 near Azusa
 | 
Audi A5 near Chino Hills
 | 
Audi A5 near Claremont
 | 
Audi A5 near Covina
 | 
Audi A5 near La-Verne
 | 
Audi A5 near Ontario
 | 
Audi A5 near Pasadena
 | 
Audi A5 near Rancho Cucamonga
 | 
Audi A5 near Rowland Heights
 | 
Audi A5 near West Covina