Review: 2021 Audi A5 Sportback
Here is the review of the 2021 Audi A5 Sportback. It comes with an updated look and a revised interior. It is now equipped with a new touchscreen and mild hybrid technology under the bonnet. It has a fast, smooth 2.0-liter turbo petrol engine and AWD. But should you go for a...
Watch here: https://youtu.be/VxD743g4C-4
In-depth Review: Audi A5 2018 Sportback
With the 2018 Audi A5, you get the extra space of having two rear doors, 15 liters more boot space than the coupe to be precise, and the superior interior of an executive car. But, is it worth the money? Would you be better off saving that money and just sticking with the Au...
Watch here: https://youtu.be/yPXBIgGHOn4
Comparison Review: BMW 4 Series v Audi A5 v Mercedes C-Class
If you are looking for a sporty and sophisticated car, then finding the right car might be difficult. In this video, we will look at the three contenders
Watch here: https://youtu.be/YHpRs54BvKk
Head to head Comparison: Audi A5 vs Mercedes C-Class Coupe vs BMW 4 Series vs Lexus
Here's the comparison between the Audi A5, the BMW 4 Series, the Lexus RC and the Mercedes C-Class Coupe. They are fun to drive, refined, and comfortable. But which one is more than just a pretty face? Find out by watching this video. RC -
Watch here: https://youtu.be/J-CcwVxcfaQ
ZIP CODES - near 
91103

91104

91702

91723

91737

91739

91764

91761

91709

91724

91791

91790

91748

91792

91711

91101

91107

91722

91106

91730

91762

91105

91701
CITIES near 
Pasadena
Azusa
Covina
Rancho Cucamonga
Ontario
Chino Hills
West Covina
Rowland Heights
Claremont
The Audi A5 features a series of compact executive coupe vehicles. It was first introduced in 2007. The Audi A5 range also includes the cabriolet and "Sportback" version of the Audi A4 saloon and estate models.
2021 Audi A5 Sportback - Prestige 40 TFSI quattro / Premium 40 TFSI quattro / Premium Plus 40 TFSI quattro / Prestige 45 TFSI quattro / Premium Plus 45 TFSI quattro / Premium 45 TFSI quattro
Starting Price (MSRP): $41,800 - $44,000
Bang & Olufsen sound system
Matrix LED laser headlights
Head-up display
Available adaptive dampers
Navigation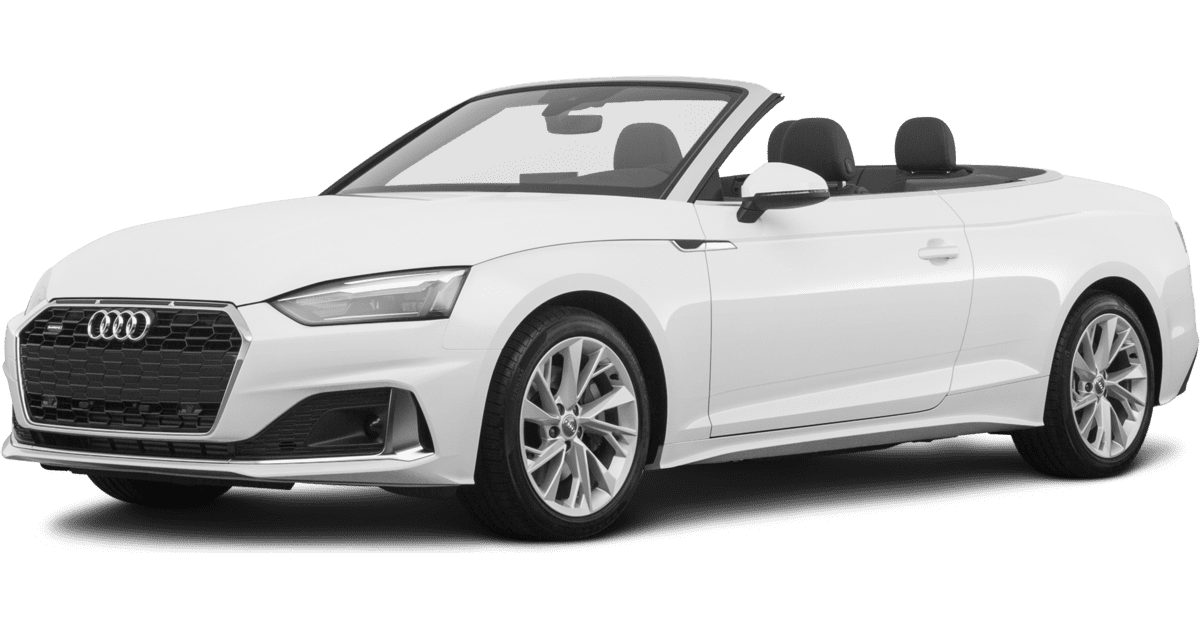 2021 Audi A5 Cabriolet/Convertible
Starting Price (MSRP): $50,400
Matrix LED headlights with Audi laser light
Equipped with the Premium Plus model's features, plus:
Head-up display
2 door All-wheel Drive
MMI Navigation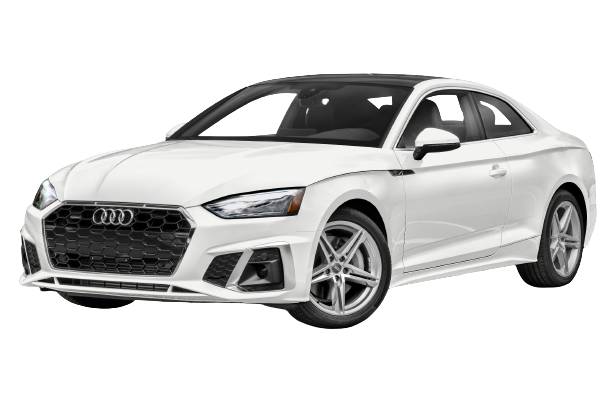 2021 Audi A5 Coupe - Premium TFSI quattro / Prestige 45 TFSI quattro / Premium Plus 45 TFSI quattro
Starting Price (MSRP): $44,000 - 49,900
Rear Parking Aid and Blind Spot Monitor
Cruise Control
Transmission w/Driver Selectable Mode
Smart Device Integration
ABS And Driveline Traction control
Frequently Asked Questions
Where is the 2021 Audi A5 made?
It is made in Germany. The hot-selling Audi Q5 crossover SUV is made in Mexico.
Do you consider the 2021 Audi A5 a good car?
Yes, the A5 has a long-term reliability score, not as reliable as the Lexus level. But the Audi A5 Sportback has scored really impressively well in KBB's 5-year cost-to-own survey.
What is the 2021 Audi A5 Sportback?
Use a 5-door hatchback version of the A5 Coupe. It comes with a coupe-like roofline without compromising the interior spaces. It also has a folding rear seat.
What is the power output of the Audi S5?
It delivers 190 hp of maximum power and 320 Nm of maximum torque.
About 
Audi of West Covina

 Sales Department

At Audi West Covina, we're proud to announce that we're under new ownership and are now a part of Envision Motors. However, one thing that hasn't changed is our commitment to providing you withthe premium shopping experience that you deserve and supplying you with thesuperior product knowledge that helps you make an informed buying decision.
REVIEWS
from our 
 Customers
Juan Ballez 
Greatest experience I've had shopping for a car. Ask for Shadi and he'll make sure you find the right car.
jenn lee 
Jenn, Our goal is to make every experience worthy of 5 stars and I'm concerned your visit did not meet those expectations. I would appreciate the opportunity to speak with you to learn about how we can improve. Would you mind emailing me at sclancy@socalpenske.com with your preferred contact information? Thank you, Shawn Clancy General Manager Penske Audi West Covina
Patricio Lata 
Thanks for the 5 stars, Patricio!
Majd G 
For anyone looking to read a feedback about this dealership especially their sales department, Let me start by saying DO NOT fall for the negative reviews that you may read. I'm not affiliated with them and have no personal relationship besides being a customer- a new customer. That said, I'm very familiar with the car purchasing process as I trade in, lease or purchase vehicles almost every year an half between myself and my family. That said, I researched almost every dealership between AZ and CA (I reside in AZ) and ended up driving five hours from Phoenix to West Covina to purchase a car. Here's few reasons why this place is the place to go for the right deal and the right experience: -The team at this dealership are truly amazing. I had the best communication via emails before I drove. I connected with Grace who is one of the best sales rep in the industry. Simply because she would give all the information you need and answer any questions you may have and trust me, I had many. -Due yo the great and clear communications I had with Grace and based on the great pricing I found on the car (again I did a lot of comparisons) I decided to drive from Phoenix. When we arrived the car was pulled out and ready for our test drive. -When the time came to make the deal, every person we interacted with was mite than helpful including other seller reps who had nothing to do with the deal. Just there to assist and answer questions. -Davit the sales manger is truly a person you can trust to get a good deal from. I can't thank him enough for his patience with us and his professional manners. Everything was clear and easy to process. -Getting to finance and interacting with Ray (Ribal) was another great experience. Nothing to hide, clear details and to the point paperworks. He is one of the kindest people you'd meet (and you don't see that a lot at a car dealership). Bottom line, if you are in the market for an Audi and/or a great deal and great experience, Audi West Covina and the team from the GM, to Sales manger, Finance and sales will not disappoint you and they will do everything in their power to have a satisfied customer and provide an outstanding experience. DON'T listen to the negative reviews. Most of the time, the upset customer is the one who likely to leave a review VS a satisfied customer and in any business, you can't always please everyone and do what they want. This is a good dealership, go find out for yourself and judge based on your own experience. Not to forget they do have well maintained used cars with great record and great pricing. Thank you West Covina team! Mayra is very happy with her A3 Majd & MayraThank you for the amazing 5 star review and kind words, Majd! We are pleased you had a wonderful experience while working with our staff at Audi West Covina. Enjoy your new vehicle!
James white 
Nicholas Comouche is the best salesman. Grade A service.James, Thank you so much for taking the time to share your experience with us. We love to hear when our guests have a great visit to our dealership! We are always here to help with any of your automotive needs. Thanks again, Penske Audi West Covina
Audi of West Covina

 Sales Hours

Monday08:30 - 21:00

Tuesday08:30 - 21:00

Wednesday08:30 - 21:00

Thursday08:30 - 21:00

Friday08:30 - 21:00

Saturday08:30 - 21:00

Sunday10:00 - 20:00



Audi A5 near Azusa
 | 
Audi A5 near Chino Hills
 | 
Audi A5 near Claremont
 | 
Audi A5 near Covina
 | 
Audi A5 near La-Verne
 | 
Audi A5 near Ontario
 | 
Audi A5 near Pasadena
 | 
Audi A5 near Rancho Cucamonga
 | 
Audi A5 near Rowland Heights
 | 
Audi A5 near West Covina