2020 Audi S7 : Performance Sportback Review 2020 Audi S7 : Performance Sportback Review. We have a special model today, the ALL NEW S7 is back with 444HP and 443lb-ft of torque mated to 8 speed automatic transmission with a 0-60 at 4.5 seconds. This New 5 seater will impress, from the exhaust to the black optic package, premium plus, and that twin-turbocharged sound.Audi S7 2020: Performance Sportback (Review) Audi S7 2020: Performance Sportback (Review) - Our new model, Audi's S7, generates 444 horsepower and 443 pound-foot of torque paired with an eight-speed automatic transmission, running 0-60 miles per hour at 4.6 seconds. This five-seater handsome car comes with an exhaust, a black optic package and a premium plus and impresses with a twin-turbocharged sound
Watch here: https://youtu.be/YLd-69KVyA4
2021 Audi S7 vs 2021 Mercedes E-Class: Which Is Better? Which has better exterior, interior, drive and features, the 2021 Audi S7 or the 2021 Mercedes Benz E-Class? Share your thoughts below.
Watch here: https://youtu.be/99gx5_RaKvI
Real Street Racing: Audi S7 4.0V8 TT vs Hellcat Engine in Scatpack Charger! The owner was boasting about a hellcat engine in his scatpack…So I said okay…Then he told me…To race for his YouTube channel. Let's see what happens…
Watch here: https://youtu.be/4NoouIwBUBk
Drag Race: Audi RS7 vs Mercedes-AMG GT 63S 4Dr Today we'll give you a showdown of 4L twin-turbo V8s! Our favorite car to use in drag races is the Mercedes-AMG GT 4Dr simply because of its impressive 639 horsepower and 900-Newton-meter torque! RS7, on the other hand, has the same engine but has lower power stats. But will its weight advantage turn in its favor? Let's find out!
Watch here: https://youtu.be/UniMxk-G3_U
ZIP CODES - near 
91101

91104

91106

91702

91723

91724

91750

91761

91764

91791

91103

91762

91711

91739

91748

91730

91737

91790

91709

91107

91105

91701

91792
CITIES near 
Pasadena
Azusa
Covina
La Verne
Ontario
West Covina
Claremont
Rancho Cucamonga
Rowland Heights
Chino Hills
The S7 is a substantial vehicle, weighing 4,640 lbs., an increase of over 130 lbs. from previous models, due to the improved electric supercharger system.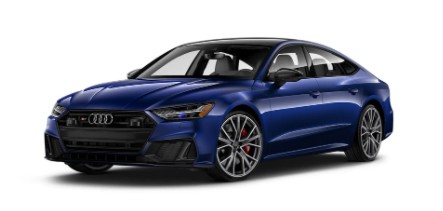 Audi S7
Priced at $84,400 and up*
Audi S7 carries the Sportback's classical design and dynamic performance but with a sportier experience and up to five seating capacity. It is also notable for its astounding functionality.
Frequently Asked Questions
How reliable is Audi S7?
Audi S7's Reliability Rating For luxury full-sized cars, reliability rating is averaged at 2.5. However, no specific rating is available for Audi S7 at this time.
How much does an Audi S7 cost?
Audi S7 has an MSRP (manufacturer's suggested retail price) of around $83,900, including the destination charge. Its model Prestige quattro 4-door Sedan all-wheel drive (2.9L 6cyl Twincharger gas/electric hybrid 8A) starts from $89,500. Its other versions are
In terms of appearance, how does Audi A7 and S7 differ?
Audi's 2020 A7 has an elegant but sporty style. ... S7, on the other hand, has a bolder look. Its quad exhaust finishers and unique grille treatment are some of its standard features.
When was Audi S7 released?
Audi S7 was launched at the Frankfurt Auto Show in 2011, then at the Audi quattro Cup in 2012. It was first delivered in spring 2012.
About 
Audi of West Covina

 Sales Department

At Audi West Covina, we're proud to announce that we're under new ownership and are now a part of Envision Motors. However, one thing that hasn't changed is our commitment to providing you with the premium shopping experience that you deserve and supplying you with the superior product knowledge that helps you make an informed buying decision.
REVIEWS
from our Covina Customers
Steve Obedoza 
Audi West Covina and James Gideon have earned my future business - This has been the most hassle-free car buying experience ever. I saw a car that I liked online and within 60 seconds of receiving my inquiry, I receive an email - we went over pricing, down payment, etc - They were able to shop and get me an excellent rate for my credit situation. I drove all the way from Murrieta with hesitation but the car was perfect and all the terms were as stated. My car payment was even lower than the original quote. James demonstrated thorough knowledge of the Audi product and was very enthusiastic to show me all the features in my car. Bottom line is the prices there can't be beat and there wasn't any high pressure sales tactics. My next car will definitely be from Penske Audi and JamesSteve, Thank you so much sharing your fantastic experience with us! We were thrilled to hear that James was able to provide you with outstanding customer service and that you are happy with your purchase. We appreciate your feedback and look forward to assisting you in the future! Best, Penske Audi West Covina
Robert Franks 
Couldn't ask for better service, Tony the sales manager is the man! Keeping me updated and informed with the entire process. Would definitely work with these guys again!
Igor LA 
It is just an OK place. It needs a new sales manager, eager to sell.I hope Mr. Penske will make changes.
Tammy Griffin 
It's worth the 40 mile drive!Tammy, Thank you so much for taking the time to share your experience with us. We love to hear when our guests have a great visit to our dealership! We are always here to help with any of your automotive needs. Thanks again, Penske Audi West Covina
Joseph G. 
Santa Clarita, CA
I have purchased over 2 dozen cars in my time and am extremely grateful for West Covina Audi. Hands down the most pleasant and humble experience I have ever received. I walked in to test drive and get the feel of an Audi A6 and walked away purchasing. David Lee and T are truly a phenomenal team. Audi has definitely won me over. 5 stars will not do them justice and with RONA in full tact they made me feel very comfortable and accommodated. They have definitely earned my trust. Reading through previous reviews about these reviews it seems to me these other reviewers have Lamborghini expectations but corolla money. Just my personal opinion. Don't rely on the negative reviews, go see them in person and be part of what I was able to experience 100%Thankyou West Covina Audi!!!
Audi of West Covina

 Sales Hours

Monday08:30 - 21:00

Tuesday08:30 - 21:00

Wednesday08:30 - 21:00

Thursday08:30 - 21:00

Friday08:30 - 21:00

Saturday08:30 - 21:00

Sunday10:00 - 20:00

Audi S7 near Azusa
 | 
Audi S7 near Chino Hills
 | 
Audi S7 near Claremont
 | 
Audi S7 near Covina
 | 
Audi S7 near La-Verne
 | 
Audi S7 near Ontario
 | 
Audi S7 near Pasadena
 | 
Audi S7 near Rancho Cucamonga
 | 
Audi S7 near Rowland Heights
 | 
Audi S7 near West Covina