How Does The Audi e-tron Compare to The Tesla Model X & Jaguar I-Pace?
Are you after a luxury EV that offers innovative style and sporty, reliable performance but undecided which electric SUV model fits your driving tastes for the California roads and highways? If the time has come for you to go electric on your daily commute to work or weekend adventures around Los Angeles and Walnut, read below to learn why the new Audi e-tron tops the competition when compared to models like the Tesla Model X and Jaguar I-Pace.

The Audi e-tron vs Tesla Model X

If you're prepared to optimize your travels outside of Walnut, CA, the Audi e-tron goes above and beyond to meet your expectations when compared to a model like the Tesla Model X. With more affordability in the MSRP than the Tesla Model X, drivers also have the following standard features that the Tesla Model X doesn't. Find your perfect match to your active lifestyle and cravings for comfort with:
Panoramic roof
Optional head-up display
Luggage rack
Seat massagers
Rear Airconditioning
Optional leather seats
Also, new Audi buyers who are looking for the epitome of EV style will love to know that the Audi e-tron offers a sharper look from front to back than the Model X, which doesn't include the rear spoiler that Audi provides. Not only does Audi have the luxury style you've always wanted in an SUV, but the e-tron battery has been optimized to withstand overheating from repeated acceleration while continuing to deliver reliable performance.
The Audi e-tron vs. The Jaguar I-Pace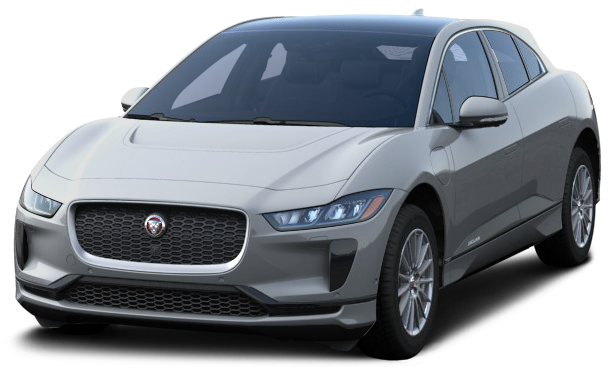 The Jaguar I-Pace is one of Audi's top competitors, but it doesn't even come close to competing with the Audi e-tron, and here's why. The Audi e-tron offers 402-horsepower compared to Jaguar's 394-horsepower electric engine and a wider base that creates low-profile performance and handling for the city roads and highways. Also, if you want an Electric SUV that can tow, haul your jetski or dirtbikes with the Audi e-tron, which is rated to haul trailers weighing up to 4,000-lbs. The Jaguar I-Pace doesn't have a tow rating.
If you want more cargo space in your next SUV, the Audi e-tron is a fantastic EV candidate for active drivers. With a total of 57 cubic feet of full cargo space with the rear seats folded. The I-Pace only provides a total of 52 cubic feet of entire cargo space. For Audi buyers, drivers and their passengers also have extensive headroom, shoulder room, as well as standard heated and cooled seats which are great for California's seasonal weather conditions.
Test Drive the Audi e-tron in Covina, CA Today!
When you're ready to electrify your daily commute in Walnut and Los Angeles, feel free to give our sales division a call to schedule a test drive and be sure to fill out an online finance application to pre-qualify for your future Audi.  There are plenty of leasing and financing options available to California drivers, and our friendly team is here to assist in finding the auto loan rates that suit your budget best.
See for yourself just how the new Audi e-tron compares to top competitor EV models on today's auto market and stop by our dealership on Garvey Avenue South. We hope to see you inside Audi our showroom soon and let's work together in pairing you with your dream electric luxury SUV!